When:
September 22, 2018 @ 09:30 – 15:00
2018-09-22T09:30:00-04:00
2018-09-22T15:00:00-04:00
Where:
Culver Farmers' Market in the Town Park
819 E Lake Shore Dr
Culver, IN 46511
USA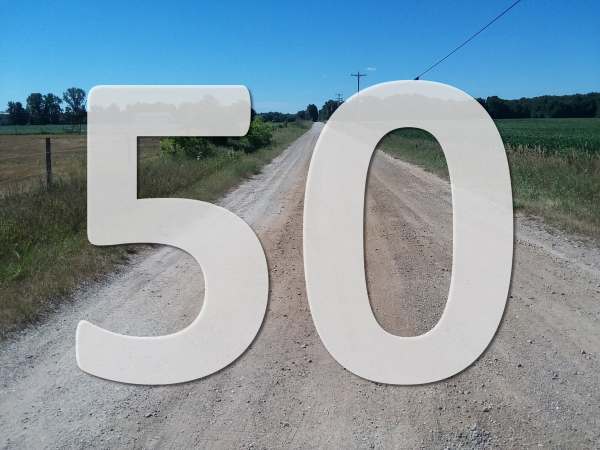 From the Promoter:
This one is for the distance riders who can't get enough gravel!
Join me Saturday, September 22 for a 50 Mile Adventure Gravel Ride through the unpaved roads of Marshall, Starke, Pulaski and Fulton counties in Northern Indiana. This route takes riders along the remote unpaved roads that snake along each side of the cantankerous Tippecanoe River before heading South to the many gravel roads between Monterey, Bruce Lake and King's Lake. (468 ft elevation gain).
We will meet at 9:45 am EST at the Farmer's Market located in the West Pavilion at the Town Park, located at 819 East Lakeshore Drive in Culver and leave promptly at 10 am. The Farmer's Market will be in full swing, so be sure to check out the great fresh offerings!
This is a self-supported ride — as in no sag wagon — so riders should be prepared to fix flats. Please bring enough water for the ride (at least 3-4 water bottles) and food/nutrition needed to complete the ride. There are possible stops at the Rising Sun Campground near Ora, in downtown Monterey and in Delong for water/drinks/snacks, so bring a bit of cash if you wish to hydrate and refuel along the way.
Helmets are required for all riders. Riders under 18 should be accompanied by an adult who is also participating. There is no charge for this ride. Riders will be asked to sign a standard liability release form and provide emergency contact info, which will be kept strictly confidential.
Here is the Strava route:
https://www.strava.com/routes/14515665
We look forward to seeing you on the 22nd!
For more information about upcoming rides, search for Northern Indiana Gravel Bike Riders on Facebook.