When:
March 7, 2015 @ 10:00 – 17:00
2015-03-07T10:00:00-05:00
2015-03-07T17:00:00-05:00
Where:
Tate's Hell State Forest
Tate's Hell State Forest
Carrabelle, FL 32322
USA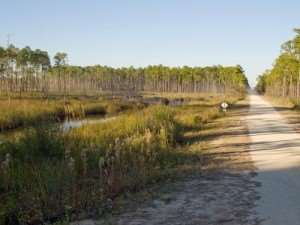 From the promoter:
Metric century (just over 60 miles) offroad loop through Tates Hell State Forest.  Completely self supported with no resupply points.  Plan to average at least 10 mph.
One short section of single track, everything else is forest roads.  Starting point will most likely be the westernmost hiking trail entrance off Highway 98, but TBD.  Watch the event's Facebook page HERE.

About the Tate's Hell Forest.