When:
November 18, 2018 @ 08:00 – 17:00
2018-11-18T08:00:00+00:00
2018-11-18T17:00:00+00:00
Where:
Princes Risborough School
Merton Rd
Princes Risborough HP27 0DR
UK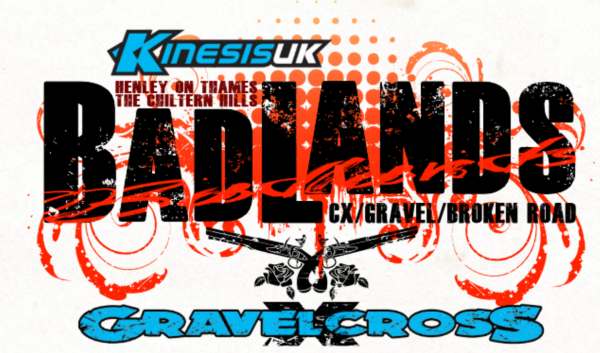 From the Promoter:
Inspired by the dark history of when brigands used to roam the Chiltern Hills, Badlands is an ideal ride for the dark, dashing and windswept days of November! As we know from our now well established Wildwood event, the Chilterns are a near perfect mix of roads tracks and trails for CX/gravel riding. Badlands spins out its route a little further north, allowing us to explore some of the darker, grittier folds of this deceptively demanding range of hills.
While the Chilterns might enjoy a genteel reputation today, their hidden history recalls them as a hotspot of dashing villainy, and for a while at least, the dark hills north of the Thames were justifiably known as the badlands. Coaches loaded with cargo from trading vessels that docked at Henley had to make their way through the wooded hills where robbers watched and waited. The truth of these robberies were usually far from the romantic image of the gentleman robbers we have today, making this part of the country a forbidding proposition for tradesmen and travellers.