When:
May 5, 2019 @ 08:00 – 17:00
2019-05-05T08:00:00-07:00
2019-05-05T17:00:00-07:00
Where:
Lost Abbey Brewery
155 Mata Way #104
San Marcos, CA 92069
USA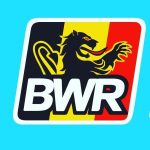 From the Promoter:
The premier and hardest event of its kind and the most unique one-day cycling event in the country. 235 kms of suffering over sinuous, bone grinding roads fraught with arduous climbs, mud, chocking dust, leg-numbing sleet or heat and winds.
Created in the spirit of the great Spring monuments, the Canyon Belgian Waffle Ride (BWR) will take its peloton on a ronde through North County San Diego, where it will clatter through agrarian hamlets and the Ardenne-like hills—not over classic mountains per se, but rather a never-ending string of climbs—along dirt or roughly paved roads carved through inland San Diego's beautiful rural and sometimes forested backcountry. Unlike many other Spring events, this one will not simply be a one- or two-hump race suited to the smallest climber with the biggest lungs, as no one really likes that guy…
The BWR offers up terrain that is selective in the true sense of the word. Though Belgium's sucking mud, pave, choking dust, sleet, and narrowly winding, bone grinding roads will be absent, BWR will throw plenty of challenging terrain into the teeth of the peloton. Indeed, it will proffer roads, the likes of which less hardened racers go out of their way to avoid. The hulking, primping, one-trick ponies who have made their reputations on the slender tendril of numerous lead-out men will find in the BWR a multifaceted, ugly, technical, tactical, grinding, pounding, relentless, spirit- sapping, muscle-cramping beatdown in the finest tradition of long road races. Lead-out not needed.
Yes, there is dirt, gravel, sand, water crossings, hills, wind and pain. Just the way we like it.