When:
September 30, 2017 @ 08:00 – 17:00
2017-09-30T08:00:00-04:00
2017-09-30T17:00:00-04:00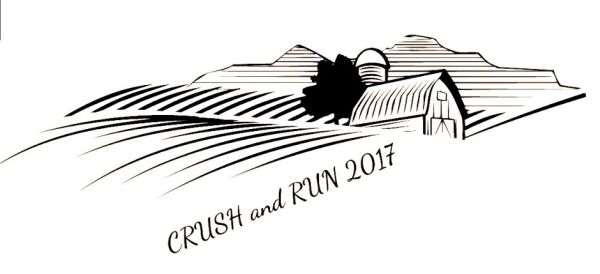 From the Promoter:
Welcome to the Crush and Run, a self supported 65ish mile endurance bicycle adventure that will test not only your cycling ability, but also your mettle.  You will have eight (8) hours to finish this secret route; where you will find paved roads, gravel roads, terrible roads, double track, single track, rocks, roots, and features you might not even be able to ride.
The course is a loop, and the Start will be within a fifteen (15) mile radius of Lancaster PA. The Finish will be about a mile of so from the start.  
    Wait a minute?  Secret Route?
Yup, secret.  We are not publishing the route until the day of the event… no photos, elevation profiles, pre-ride, no GPX to download, Strava segments… nothing.  We will provide cue sheets for the entire course at the start line – much like Trans Iowa.
This makes bicycle choice very important.  In some places along the course, a skinny tired road bike will shine, in others place you will likely have to carry it.  Full suspension mountain bikes work great for single track and terrible roads, but are exceptionally cumbersome and slow on pavement.  This leaves thinking about a cross bike, which is ok for everything, but only great for cyclocross.  To be completely honest, no matter what bicycle you choose it will be the wrong bike.
NOTE: The Pre-Race Meeting at The Common Wheel is at 7:00pm on 9/29/2017. You must attend to learn where the start is and what time to show up there.