When:
October 6, 2018 @ 09:00 – 14:00
2018-10-06T09:00:00-05:00
2018-10-06T14:00:00-05:00
Where:
S Crystal Lake Ave
Ayr, NE 68925
USA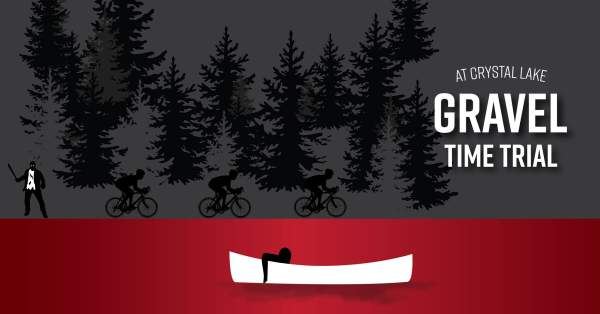 From the Promoter:
Join the Nebraska Medicine Cycling Team at Crystal Lake for our first annual Gravel Time Trial! The race will consist of two laps on a 6.5 mile course featuring punchy climbs, fast and flat straights, and a minimum maintenance road.
This race is part of our new statewide gravel race points series. More info on the points series here – First Annual Nebraska Gravel Points Series
Gravel Time Trial Rules:
This race is a timed event with riders leaving in one-minute intervals. Starting order is determined by points series ranking with the lowest ranking rider starting first. Riders with equal points will go in alphabetical order of last name.
Time is taken by subtracting start time from finish time. Official timekeepers will be at start finish. Rider release intervals may be changed on day of event. Lowest time on course determines placing. Ties will both receive the same points.
Ride takes place on open public roads. Riders must obey all traffic rules and laws. Crossing guards will be present at all crossings to alert riders of traffic.
Categories:
– Men's Open
– Men's Masters (50 and over as of 12-31-18)
– Women Open
– Women Masters (50 and over as of 12-31-18)
– Single speed Men
– Single speed Women
– Fat bike Men
– Fat bike Women
* Fat bike minimum tire width is 3.8″. Single speed must complete entire course on one gear ratio. Open and masters classes can use any bike they choose. All bikes must solely use human power provided from the start to finish of ride. No storage of propulsive energy allowed (no e-bikes).
Entry deadline 48hrs prior to the event. NO DAY OF REGISTRATION.
As with all gravel rides, don't be a jerk. This includes littering (yes gel packages full or empty are litter, banana peels are not), not obeying traffic signs/rules, trespassing, etc. No outside support allowed, period.
For questions regarding the Nebraska Gravel Points Series, contact Josh Shear at joshbshear@gmail.com.