When:
December 1, 2018 @ 08:00 – 23:00
2018-12-01T08:00:00-05:00
2018-12-01T23:00:00-05:00
Where:
pin Hide Map Mulberry Gap Mountain Bike Get-A-Way
400 Mulberry Gap Rd
Ellijay, GA 30540
USA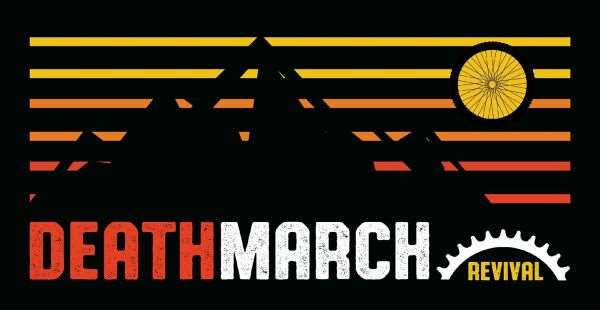 From the Promoter:
The Death March has been, and will continue to be, the ultimate Gravel Grinder in the Southeast! For years, it has been the testing ground for up and coming racers and seasoned pros alike.
The Death March Revival is a minimally supported, 88 mile, Ultra Endurance gravel bike race that has been revised to boast over 12,000 feet of climbing.
Starting at Mulberry Gap Mountain Bike Get-A-Way, the route starts innocently enough in the lower hills as a good warmup. After a few miles, the route abruptly starts climbing the longest climb of the route known as Potato Patch Mountain. Once reaching the top of the ridge, the route turns left and undulates up and down for a few miles until reaching a rewarding downhill to the Consauga River valley below. After a few relatively flat miles along the Conasauga River, the route will enter Tennessee. At this time, the route heads toward Big Frog road/F.R. 62 which is a new addition to the traditional Death March. This segment climbs up the western flank of Big Frog Mountain, which is the tallest mountain in the Cohuttas, providing rugged climbs and beautiful views. Once exiting Big Frog road, the route continues up and down, crossing Big Creek, and then traversing along the north side of Big Frog Mountain to the checkpoint at the intersection of F.R. 45 and F.R. 221. After leaving the checkpoint, the route heads back into Georgia along Tumbling Creek gorge. Once exciting Tumbling Creek, the route heads back up onto the ridges of the Cohuttas where beautiful views abound. Finally, the route makes its way back to the top of Potato Patch Mountain. The only thing left is a truly epic downhill all the way back to Mulberry Gap and the finish!
After completing the grueling March, you will be greeted with live music, a bonfire, and other post-race festivities hosted by Chilhowee Outdoors and Cartecay bike shop.
There will be an award ceremony for the top 3 men and top 3 women. All racers that manage to complete the route before sunset will receive a patch to commemorate the REVIVAL of the Death March!
Racers must be aware that THIS COURSE WILL NOT BE MARKED. It is your responsibility to research the route before you race it and prepare accordingly. This route is meant for experienced riders who are self-sufficient and proficient at GPS and Map reading skills. This is a minimally supported race. There will only be one checkpoint/aid station at the intersection of F.R. 45 and F.R. 221. It is a mandatory check-in. It will be stocked with water, snacks and a few other emergency essentials. It is the riders responsibility to carry everything they need to complete the route and not depend solely on this aid station. Lights are mandatory. A GPX file will be emailed to the racers after they register for the event. This will be the tool for you to work from. Do not rely on people and perceived markings along the course to navigate.
All meals, cabin, and camping will not be included with your race registration. Please make reservations with Mulberry Gap Mountain Bike Get-A-Way prior to the event. Overnight accommodations will sell out quickly, and meal reservations will not be taken after November 30th. You definitely don't want to miss out on the Gap's amazing hospitality and incredible food! They will be doing "all you care to eat" pre and post-ride meals. These meal options are limited to the first 50 racers, so don't delay in making your meal reservations with the Gap! https://www.mulberrygap.com/cabin-camping-reservations-mulberry-gap/
We would like to thank:
WHY CYCLES, kLite, Grumpy Old Men Brewing, Chattanooga Whiskey, Cartecay Bike Shop, and Mulberry Gap for being our sponsors this year!
PLEASE READ deathmarchrevival.blogspot.com for event rules.
THE EVENT SPONSORS, ORGANIZERS, PROMOTORS, STAFF and anyone having anything to do with this event ARE NOT RESPONSIBLE FOR YOUR SAFETY OR WELL BEING. We cannot stress this strongly enough….YOU ARE RESPONSIBLE FOR YOU!