When:
August 25, 2019 @ 10:00 – 11:00
2019-08-25T10:00:00+02:00
2019-08-25T11:00:00+02:00
Where:
56818 Klotten
Germany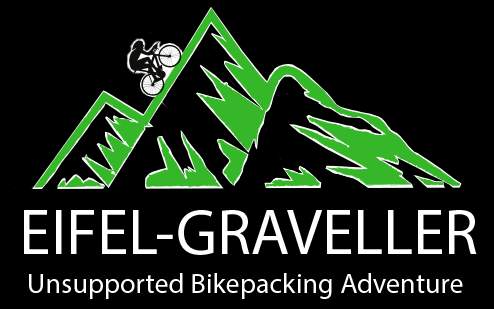 From the Promoter:
Are you ready to face your ultimate adventure?
*
On a track that leads you over 650 km and 12,000 vm through the area of Eifel formerly known as "Prussian Siberia"?
*
You'll experience it all in bikepacking self-supported mode – just you, your bike and the beautiful nature of Eifel!
*
If you are ready to take on the challenge, to leave your comfort zone and to experience your own adventure in the Eifel, then sign up.
*
The Eifel Graveller starts on August 25th, 2019 at 10 am with a mutual start in Klotten on Mosel river.
*
It's possible to track your adventure with "Follow My Challenge", but carrying a tracker is not obligatory.
*
The tour is non-commercial and there will be neither start fees, podium celebration, trophies nor certificates. There might be costs for the tracking if at all.
*
Pushing your own limits, the personal challenge, discovering the beautiful nature and the sights of Eifel – these things are your goal and your reward!
It is what you make of it.