When:
June 1, 2019 @ 05:00 – June 2, 2019 @ 19:00
2019-06-01T05:00:00+02:00
2019-06-02T19:00:00+02:00
Where:
26350 Cenicero
La Rioja
Spain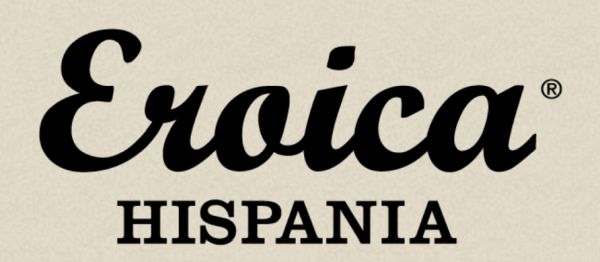 From the Promoter:
Our Spanish home since 2015, Cenicero will host on the 1st and 2nd of June our classic cycling celebration weekend, crafted and tailored for fantastic wine and great food lovers, friendship addicts, slow time enthusiasts and authenticity devotees.
La Rioja will once again furnish medieval villages, spring colors and vibrant flavors, winding gravel roads, wide-open landscapes and cheering spirit as the perfect scenery for your classic bike ride.
Our main ambition is to improve your experience from one edition to the following one, and we hope that this hard work will impact very positively on your next Eroica Hispania ride (especially for those who will ride 193 km instead of 198 km)
La Rioja is an area of vineyards, of great cultural and environmental interest, sister of the original L'Eroica in Chianti (Tuscany). Along the route we will go through some of the most representative wineries in the Rioja region. This is not only an area of wines, but also of great artistic and cultural interest, where the first writings were conducted in Castilian and where Roman architecture has great impact.
We will ride not only for vineyards and wineries, but also fortresses, castles and watchtowers. The Eroica Hispania shares some locations with one of the most famous way of the world: the Camino de Santiago.
Definitely an event that returns the values of cycling in its origins, enjoying the journey, gastronomy and landscape. A tribute to the land and its people in a unique setting as La Rioja.