When:
June 30, 2018 @ 08:00 – 14:00
2018-06-30T08:00:00-04:00
2018-06-30T14:00:00-04:00
Where:
Fillmore Glen State Park
Fillmore Glen State Park
1686 NY-38, Moravia, NY 13118
USA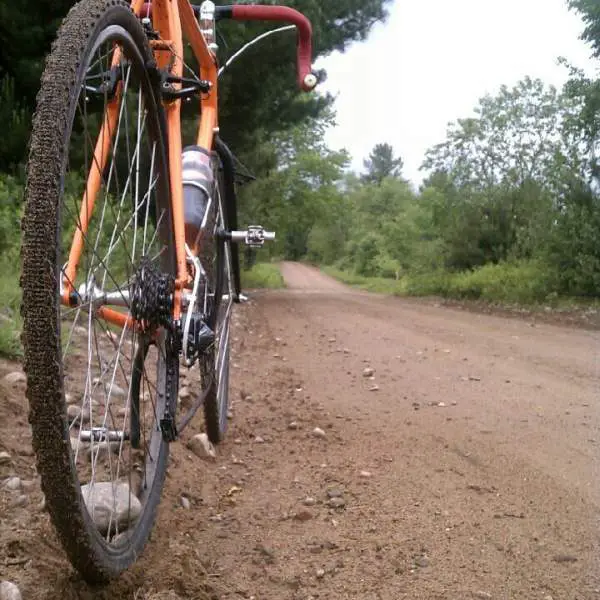 From the Promoter:
Details:
June 30th! 8:00am departure.
Well, this is the fifth installment of 'my' gravel ride and the third time riding this route. Those who have done this ride before will tell you it's not easy, but it is fun (type 2 fun where you think it's fun some of the time and forget about the pain after!)
This ride is not:
Competitive
Timed
Marked (I might mark turns if I have time/help)
Marshalled
Supported (unless you help find some volunteers)
Sagged (see above)
Authorised
Endorsed
Insured
Sponsored (I am actually open to this, but it may be more of a hassle than it's worth.)
etc
This ride IS
Self supported
No-Drop (within reason – I'll likely be one of the slower riders up hills, but please recognize your own limitations.)
Fun
Painful
Exciting
Full of beautiful CNY back roads you've likely never ridden on.
Most of all FREE!
We are planning to leave promptly at 8am, not 8:10, not 8:20, so if you plan to ride with us please be ready to ride at 7:50, when there will be a brief discussion of the route and cue sheets (I will print enough for those say 'yes' AND those who indicate 'maybe' hopefully that will be enough) If you are bringing someone along who isn't on Facebook, please let me know in the comments so I can print a cue sheet for them.
Initial Short loop route: https://ridewithgps.com/routes/14531265 (fairly road bike friendly)
Short loop, plus Bear Swamp loop, plus birthplace spur: https://ridewithgps.com/routes/14658007
(32mm tire minimum recommend, bigger rocks means bigger tires)
The shortest version of the route would be 31ish miles skipping the Millard Fillmore birthplace https://ridewithgps.com/routes/22515321
I'm again willing to rent a pavilion at Fillmore Glen and plan an informal picnic for after the ride if there is interest. Bring a dish to pass if you are able and would like to join us. I'll have a grill for you to use if you bring food to grill.
Be prepared to fix flats and carry extra water due to the heat!