When:
September 7, 2017 @ 05:00 – September 11, 2017 @ 17:00
2017-09-07T05:00:00-04:00
2017-09-11T17:00:00-04:00
Where:
Ride Studio Cafe
1720 Massachusetts Ave
Lexington, MA 02420
USA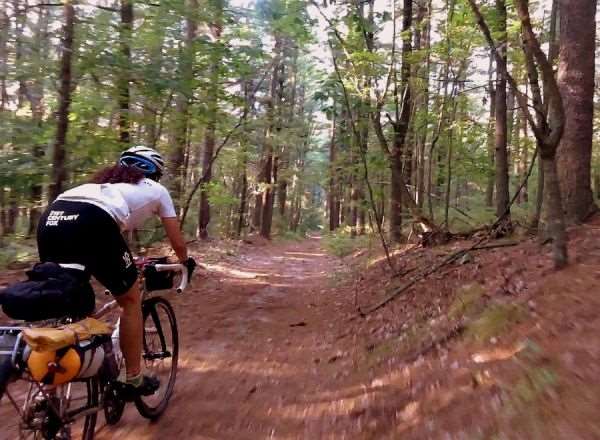 From the Promoter:
The Five-By-Five is a 500-mile adventure ride that covers every type of terrain.  Some of it crosses urban landscapes and some of it feels like you're a hundred miles from anyone.
"Five-By-Five" stands for five-hundred miles throughout five States:  Massachusetts, Maine, New Hampshire, Connecticut, and Rhode Island.  The "states" are also likely to include:  sleep deprivation, confusion, exhaustion, hallucination, and maybe even jubilation.
Some riders are using this as training for the Tour Divide in 2017.  Some riders are doing the 5×5 as a mettle test.  Whatever your reason for making this ride, you won't forget your experience through every mile.
This ride is similar, in spirit, to events like the Coconino 250, the Cross Florida ride, and the Tour Divide.  One of the significant differences with the 5×5 is that it's supported – to some extent – so you're never too isolated while riding:
  Help is a phone call away.
  At each 100 mile campsite there's support for evening arrival and mechanical support.
  We provide a comprehensive rider's booklet that has details about provisions, bike shops, food, and sleep stop options.
When:  September 7 – 11, Thursday through Monday, 2017.  Start time:  5:00 am
Where:  Starting and ending in Massachusetts, near Boston.
What:  The most diverse riding experience you may ever have.
Why:  This is a ride like no other – of which we're aware.  This is definitely the longest and most challenging multi-day mixed-terrain event in New England.  Be a part of history for this first official riding of the Five-By-Five!