When:
November 5, 2017 @ 08:00 – 16:00
2017-11-05T08:00:00+10:30
2017-11-05T16:00:00+10:30
Where:
Serafino Wines
39 Kangarilla Rd
McLaren Vale SA 5171
Australia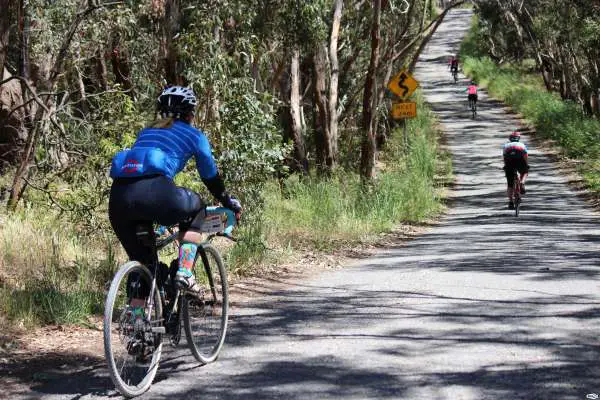 From the Promoter:
Some of you smart alec's may now be aware that there's a new ride in the making for South Australia and it's coming your way on November 5th of this year!
The BikeSA Fleurieu Fondo Festival has been leaving from Flinders Uni for years now, sending riders up the Southern Expressway as a bit of a special occasion. This year they've raised the bar to dizzying new heights (as far as we're concerned) and added a super special, outrageously amazing gravel ride!
Why is it so amazing? Well, we've designed the course of course!!
https://www.bikesa.asn.au/Fondo-Gravel-rideinfo
BicycleSA approached us a few months ago to do what we do best – find the best gravel, link it all together, add a few special surprises and provide the foundations for a memorial day on the bike.
This ride starts and finishes at Serafino Winery in McLaren Vale, meaning that fantastic gravel is only a short distance away, and will be with you all day long! If you've attended any of our previous events, you'll know we won't settle for any old route (although this time we have pulled in the reigns a bit regarding some of our "special sections" of the past…). We've put together two routes: a 70km and a 90km loop, mapped out to cater for all comers. That being said, we believe that the longer of the two is well within the grasp of anybody who has taken part in the shorter Gravelaide courses previously held.
As per usual, we have managed to negotiate access across private land as part of both routes. We have been told that this track has never been open to be ridden previously and will only be permitted on the morning of the event. It is a superb section that we know you are really going to enjoy, so don't miss out!
SPECIAL NOTE: Although BikeSA have put a map highlighting the course, please be advised that this does NOT show this special section. We are unable to tell you more at the moment as it is a surprise. All we can say is that there is less tarmac to be followed in the earlier stages…
Although our overall involvement is limited to the course route (we have no involvement in running the event itself), we'll still have our own Gravelaide area at the start/finish and will be heading out to strategic points during the course of the day to encourage/support/lambast you as we see fit!
All are welcome to hang out with us as the end of the ride and relax in the beautiful surrounds of Serafino Winery, and we will be announcing the next edition of Gravelaide on the day which will be on the cards in the months following.
It would be great to see you all down there. It is going to be a great day of riding bikes, live music, good food and drink, and the perfect weather conditions we are known for… right? Well, one out of two ain't bad…
So, what are you waiting for? Hit the link below!
https://www.bikesa.asn.au/Fondo-Gravel-rideinfo
Pete, Russ and Graeme – Team Gravelaide