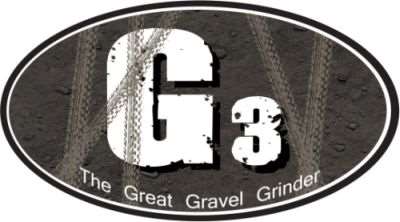 From the Promoter:
Presenting the Great Gravel Grinder (G3) – an epic 65 mile adventure-cycling challenge, featuring dirt, seasonal, and challenging primitive roads in the heart of the Hudson and Battenkill Valleys of Upstate New York.
The G3 is a 65-80 mile adventure-challenge ride that travels on the paved, dirt, and primitive back roads of the Hudson and Battenkill Valley Region of Washington County, NY.  Total elevation gain is between 5,000 and 7,000 feet.
You may have to dismount for the more challenging, primititve road sections.
Recommended bicycles: Road bike with wider 25 or 28 mm tires, cyclocross bike or mountain bike.