When:
May 16, 2020 @ 05:45 – 21:00
2020-05-16T05:45:00-05:00
2020-05-16T21:00:00-05:00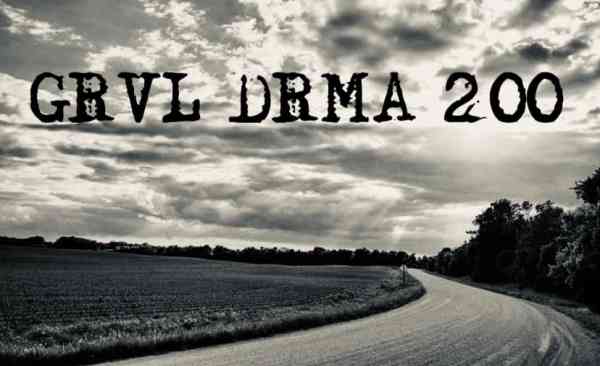 From the Promoter:
The Holiday Camp Cycling Club presents:
GRVL DRMA 200.
May 16th at 5:45am the rollout begins on one of the toughest single-day bike races in North America.
Update April 2020:
It wouldn't be a true gravel race without lots of drama. Due to the general state of global pandemic, and the poor reception to our idea of doing 46 laps of the Jungle Circuit on Zwift, we're offering an opportunity to still "race" GRVL DRMA.
We will unleash the GRVL DRMA course route and you'll have the entire month of May to ride it in a safe and responsible manner. On June 1st we'll review the Strava activities and award virtual prizes to the fastest finishers.
Please follow social distancing guidelines and any other recommendations from local or federal authorities<- read this last paragraph as if it were in bold.
This is an old school, grassroots bicycle race. There will be no course officials and minimal to no course markings. Cue sheets and gps files will be provided in advance. You will be responsible for yourself, what that looks like is up to you. This will be a long and hard day, please have a plan B arranged just in case.
This will be a timed event with results. We'll probably use a notebook to keep track of results. There will be a podium. You're probably not going to win and that's ok. High fives and hugs for everyone. Probably a cooler of beverages at the finish….maybe a 2nd one out on the course somewhere.
This is not an event for everyone. This is an event for those who want to do something epic, Those who want to push themselves to a new level, and those who truly love riding their bicycles.
High-level course details:
You will ride in two states
Between 170-190 miles
Roughly 18 significant climbs
11,000+ vertical feet of climbing
The course will have a mix of gravel, dirt and pavement
There will be a time cutoff with an easier escape route for those who didn't train enough.