When:
November 27, 2016 @ 08:00 – 14:00
2016-11-27T08:00:00-05:00
2016-11-27T14:00:00-05:00
Where:
Victory Brewing Company
3127 Lower Valley Rd
Parkesburg, PA 19365
USA

Contact:
Gravel Fondo (onelegmatt)
gravelfondo@gmail.com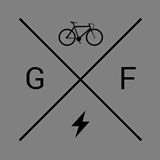 From the Promoter:
THE O.G. (Original Gravel) Ride in Chester County, PA.
Where is the Start?
The Start of the ride is located:
Victory Brewiing Company – Parkesburg, PA
3127 Lower Valley Road
Parkesburg, PA 19365
When is the Start?
Arrive around 8:00a-ish for Waiver Signing
Ride Announcements & Pre-Ride Raffle: 8:50a
Group Ride Roll-Out: 9:00a. Sharp!
Post Ride Activities: Beer, Food at the Brew Pub, Opens at 11:00am
How long is the Course?
Two Mileage Options for 2016.
► Corto Fondo : 37±1 Miles, ~2,100 ft. elevation.
► Classico Fondo: Approx 70 miles. [ Full Details soon! ]
Is there any rest stops?
For 2016…Yes. The Londonderry Twp Building. (Previous Year's Start Finish).
So if this is a Fondo, where is the timing?
There is no timing. However, there are several Strava segments all over the course, so you may get a KOM/QOM along the way if you ride strong.
Will the ride go on if the weather is bad?
Unless there is a hurricane, Rule #9 applies. Check the Weather.
What type of bike and/or tires should I run?
Cross-type bikes are recommended with a minimum of a 28c tire, but a 32/35c is better with some kind of grip/knobs. Slicks and Road Shoes are not recommended, something with some tread is best, and you may have to walk a little.
Mountain bikes are fine, just know there is pavement too, so you gotta pedal that heavy beast. Maybe slap some Cross tires on that 29er?
Will food be served?
Yes. At The Brewery!
I may get tired and not be able to ride the entire course, can I bail if I need to?
You can bail, but you should expect to be ridiculed by the other riders that complete the full course. It's an out-n-back course, so you can always turn right around.
Wait? What? There is schwag?
Yes, there will be a schwag raffle at the completion of the ride.
Send any other questions to: gravelfondo@gmail.com