When:
June 3, 2018 @ 11:00 – 17:00
2018-06-03T11:00:00-08:00
2018-06-03T17:00:00-08:00
Where:
Green Lake, JBER, Anchorage, Alaska
Green Lake
Anchorage, AK 99506
USA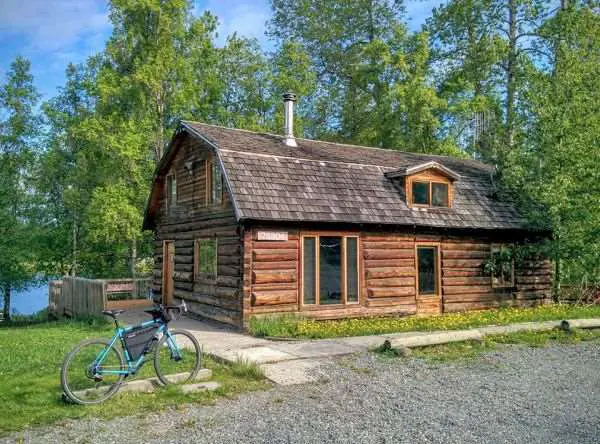 From the Promoter:
The Green Lake Grinder is put on by Speedway Cycles with help from The Alaska Endurance Association, and Backcountry Bikes. This roughly 40mi event will feature a new section of course for 2018, and take place on Sunday, June 3rd at 11am on JBER, utilizing some of the best terrain in the Anchorage Bowl, featuring beautiful scenery and rolling hills. The start/finish will take place at the Green Lake Chalet and there will be a neutral start for the first several miles. All riders must follow the rules of the road, as we are controlling riders rather than traffic. There is very little traffic, and the speed limit is usually 25mph. The course heads North/East (behind Chugiak High School) before turning West in a counter-clockwise loop to head back across Eagle River for the second time near the mouth and on to Otter Lake. At this point, the course crosses back onto Elmendorf and heads toward Six Mile Lake.
We will have a catered lunch at the chalet afterward but we haven't finalized the menu.
Male and Female categories only, no age divisions.
We suggest all racers carry bear spray for safety reasons.
A few things to remember. First and foremost, the race can be canceled due to military exercises at any time. Refunds will be given. Second, we need you to sign up immediately. All racers must be registered by midnight Sunday May 6th. Family members who would like to come on base must also supply driver's license and birth dates at time of online registration, no exceptions. All info has to be turned over to JBER on the morning of the May 7th for the background check. Please remember this is a military installation, so do not bring illegal substances/weapons to the gate!
Access must be through the Boniface Gate only, which is the quickest route to Green Lake (approx. 10 minute drive). PLEASE DO NOT TAKE PICTURES OF THE FLIGHT LINE!
Cost is $50 and we ask for a donation of $10 to purchase a bike for one of the students at the Alaska Military Youth Academy (for troubled teens.) This race is a fundraiser for the winners of the Alaska Military Youth Academy's Iron Woman and Iron Man Awards.
Immediately following the race, food will be ready.