When:
September 12, 2020 @ 07:00 – 18:00
2020-09-12T07:00:00-07:00
2020-09-12T18:00:00-07:00
Where:
Mount Shasta
California
USA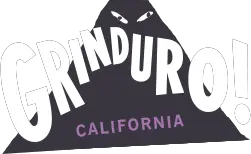 From the Promoter:
A NEW KIND OF BIKE RACE
At the top of California lies the town of Mt. Shasta—a place uniquely touched by all four seasons and watched over by a legendary 14,179' snow-capped Mountain.
The town is within Siskiyou County, and it is considered one of the last frontiers in California. Rugged and pure, Mt. Shasta is where untamed adventure runs free. The surrounding region encompasses rich volcanic history, bio-diverse forests, abundant alpine lakes, wild and scenic rivers, waterfalls, canyons, valleys, and peaks. No shortage of outdoor adventures to be had.
Many Mt. Shasta locals suffer from a shared syndrome called RSS—Recreational Stress Syndrome. When you wake up and look out the window, the number of outdoor activities calling your name can be overwhelming. Should you ski? Mountain bike? Kayak? Climb? As your mind races through the limitless options, you feel a twinge of anxiety trying to pick just one. So what do you do? You do it all. On certain days of the year, with an alpine start, it's possible to summit and ski 7,000' of continuous vertical off the top of Mt. Shasta before noon, whitewater kayak the Upper Sacramento River in the afternoon, and jump on your mountain bike for a spin around the Gateway Trails in time to make your way to Lake Siskiyou for an evening paddleboard session with the alpenglow of Mt. Shasta as your backdrop.
Some come not for high-adrenaline adventure, but for healing and transcendence—the mountain has a global reputation as a vortex for spiritual seekers. A Buddhist monastery is tucked away in the local forest of Mt. Shasta. And then of course there is the crystal city inside the mountain, inhabited by higher-dimensional beings called Lemurians.
Mt. Shasta is the traditional land of the Okwanuchu, Shasta, Winnimem Wintu, Achumawi, Atsugewi, and Modoc Peoples past and present, who have stewarded the land throughout the generations.