When:
August 3, 2019 @ 10:00 – 18:00
2019-08-03T10:00:00-04:00
2019-08-03T18:00:00-04:00
Where:
Pocahontas State Park
10301 State Park Road
Chesterfield, VA 23832
USA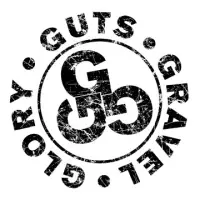 From the Promoter:
Equipment:  A cyclocross or mountain bike would be best suited for this course.
This event will be chipped timed!
Where:  Pocahontas State Park (just south of Richmond, VA)    10301 State Park Road Chesterfield, VA 23832  (this address is to the main entrance of the park.  At this point you will turn into the Bright Hope Equestrian Park on the south side of Beach)  Standard parking fee will be collected by state park employees (unless you have a state park permit)
We will be racing again on the Bright Hope Equestrian side of Pocahontas.  This allows for easy parking and set up right on the course… no more hiking a mile plus to the course!  There is plenty of room through transition for team tents and your personal support.  You will pass the transition every 10k.
A, B and Women's Open Race
The 50-mile event will be run true CX style.  For the 50 mile race, the race is over once the race winner is finished (all racers will complete their current lap).  Therefore, if you stay on the lead lap you will ride 50.  If you are lapped twice, you will be finished at about 38 miles. A countdown lap counter, that will be adjusted with the race leader, will be at the start/finish to help you know where you stand.  All racer will be credited with finishing the race even if they finish one lap or all 8.  Results will show the number of laps(miles) with splits and finishing time.  The short race will be 3 laps for all entered.
C Race
This division will be a 3 lap race (approx 19 miles). This will bring you through the transition at 10k and 20k prior to your finish after your 3rd lap.
Aid Station:
Located near the completion of each lap, we will have a water station set up.  This will be a place where water can be refilled and bottle hand-ups will be allowed (bring a friend or teammate to hand you your stuff).  We will not have volunteers there to give handups, so you should bring support if you will need assistance with water refills.
Course map/profile:  Course