When:
September 20, 2018 @ 07:00 – 20:30
2018-09-20T07:00:00+02:00
2018-09-20T20:30:00+02:00
Where:
La Plage
21 Rue Noblemaire
74290 Talloires-Montmin
France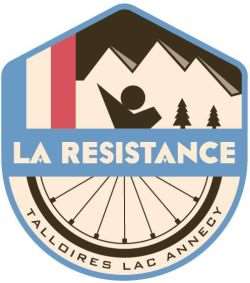 From the Promoter:
La Resistance is a unique mountain road and gravel event, conceived in honour of the brave men and women of the French Resistance who lost their lives in the Battle of the Glieres in 1944. The UK partner charity for the event is Walking With The Wounded.
The route tackles 2 tough road mountain climbs and 4 gravel/off road sections, the star of which is a 14.5km unmade mountain road that offers a full panoramic view of Mont Blanc to riders. The 2nd road climb – the Col des Glieres (East) is nearly 7km long with an average gradient of over 11% and features in the Tour de France for the 1st time this year (Stage 10).
The 130km (La Resistance) and the shorter 90km (La Petite) routes both have the addition of the "Gravel Detour", just 6km into the event. Riders have the option to take this fabulous mixed surface (gravel track, country lanes, single track in woods and across meadows) detour which adds a further 12km to the distance. La Resistance takes riders up to the Plateau des Glieres, right up to the National Monument to La Resistance and also past the Necropolis and Museum at Morette, at the base of the Plateau.