When:
March 24, 2018 @ 08:00 – 17:00
2018-03-24T08:00:00-05:00
2018-03-24T17:00:00-05:00
Where:
Harry's Cafe
20790 Keokuk Avenue
Lakeville, MN 55044
USA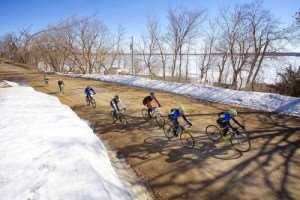 From the Promoter:
LML 2018 will be 3-24-18, with a backup date of 4-14-18.
Register by emailing here.
In the email, state full name, and either the 'Full' ~80+mi or 'Lite' ~40 mi route. No single speed, fatbike or whatever class, just M or F.
More details to come on the fundraiser, but do expect it to go for good.
Similar drill to last five editions. Harry's Cafe in Lakeville to Milltown Cycles in Faribault, and return. Race will be ~80 miles on a mix of gravel, pavement, and as much off road and questionable stuff as mother nature will allow. Start will be from Harry's at 8AM, park in the Walmart lot.
Race will be capped at ~100 people. If you showed last year you are automatically in but email must be sent, and I play favorites.