When:
September 22, 2019 @ 08:00 – 19:00
2019-09-22T08:00:00-04:00
2019-09-22T19:00:00-04:00
Where:
5 Oregon Turnpike
Honesdale, PA 18431
USA

Contact:
Zach Wentzel
570-877-4434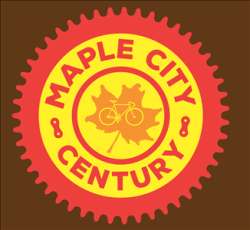 From the Promoter:
This will be the sixth year for the Maple City Century and I think we've finally got our ducks (or chickens) in a row! We'll have some exciting new changes to the route, but you will see some of the staples still in there. This ride has more gravel roads than most of the rides in our area. There are three routes to choose from and all offer scenic, challenging, and rewarding terrain. The full century takes you all the way to the New York border along the Delaware River, through multiple farms, and winds you through many hardwood forests. The metric ride follows much of the same route as the full century, but with a shortcut in the middle to shave off some of the biggest climbs. The thirty-mile ride is an excellent way to taste what Wayne County, PA has to offer as it leads you past many active farms and to hilltops where you can see for miles. Every rider gets a post-ride meal included with their entry and additional meal tickets can be purchased for friends and family. We also have a special gift for each rider that is included and in the past, that has been a unique custom beer growler. Each route is fully supported with sag vehicles and rest stops. The rest stops are filled with water, hydration drinks, food, candy, cookies, etc. You can pick-up/drop clothing and your own foods if you wish.