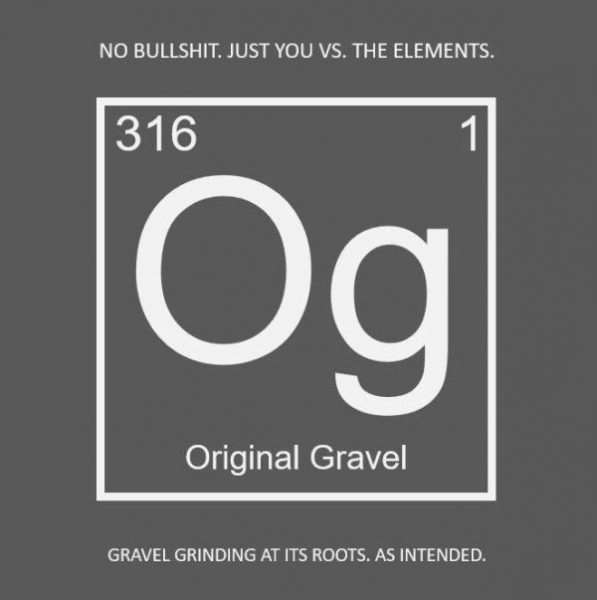 From the Promoter:
Are you stressing about whether your name will be selected in the lottery next month? I know I would be. Emporia is a magical place during those few days of late spring/early summer. Well, don't fret any longer. We've got a small consolation for you.
I know you've seen other alternatives pop up out there but we have intentionally waited for registration to close to avoid stepping on any toes because that's not our thing and frankly it goes against the spirit of the sport we love. Which is also why we've decided that this ride is going to be FREE.
It's called the OG Ride. OG for "Original Gravel." The ride is free and will be supported. We plan to meet up and camp out at El Dorado Lake on Friday, June 1st. We will then get up on the morning of Saturday, June 2nd and ride out as a group to Emporia. The route will be roughly 85 miles and we intend to wrap up South of the finish line on Commercial St. in time to cheer for everyone as they cross the line. The route we are taking is being planned so that it does not interfere with the course. We are working on some transportation options for people and their bikes back to the lake or Wichita, but this is not guaranteed at this time. (so be prepared to get yourself home) Registration will be pretty informal since this is just an organized ride. (if you want to pitch in $5-$10 to help support cover fuel or food that's cool, and I am sure would be appreciated) An event page will be up shortly so that people can indicate if they intend to join in. It should be an awesome time and a great way to show support for our friends who are grinding in the Flint Hills.
***In the spirit of "OG" and for those wondering, I have spoken with our friend Jim, from up in Emporia and he is aware of our plans.