When:
September 22, 2019 @ 11:00 – 16:00
2019-09-22T11:00:00+10:00
2019-09-22T16:00:00+10:00
Where:
Warburton VIC 3799
Australia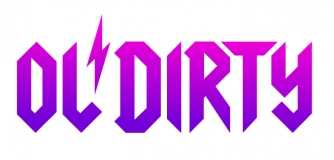 From the Promoter:
Mic check.
Yarra Ranges Council and Cannondale, in conjunction with ST.ALi, MAAP, Carman's, and Hells 500 proudly present Australia's largest, loudest, and most satisfyingly unconventional gravel grind: Ol'Dirty.
Lock up your roadies, because we're taking the Ol'Dirty tour back to its birthplace in Warburton for the biggest show in its nine-year history. Once again you'll have to get in early to avoid missing out. Three of the past four years have reached capacity, so scratch 22 SEPT into your desk, stick that wad of gum under your chair and start passing around notes.
The volume has been turned up to eleven for 2019 with an animal-print lycra party the likes of which you've (thankfully) never seen before.