When:
June 9, 2018 @ 06:00 – 20:00
2018-06-09T06:00:00-05:00
2018-06-09T20:00:00-05:00
Where:
Chadron State Park
15951 US-385
Chadron, NE 69337
USA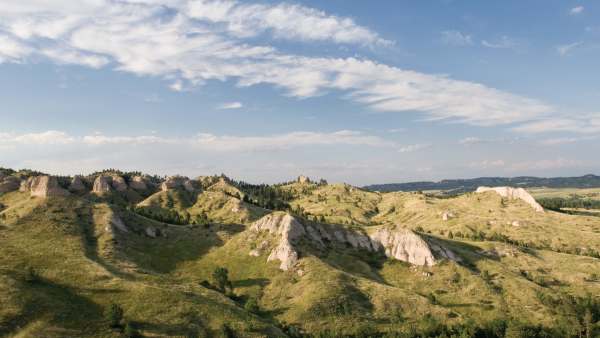 From the Promoter:
Welcome to the 1st Annual Panhandle Pedal Grinder bicycle race.  Chadron Community Recreation is excited to partner with Chadron State Park to host this epic event! The race will take place on numerous Forest Service roads and County roads throughout Dawes County, highlighting many local features and our unique Nebraska landscape.  This race will be in conjunction with the "Run for the Hills" foot race that will take place after the start of the bike race.  Both the bike race and the run races will start in beautiful Chadron State Park; at the Southwest corner of the park, near the road junction to the Black Hills overlook road.  The race will conclude near the entrance to the park at the Park Lagoon.
The city of Chadron is only 8 miles North of the park, making for an easy stay in town; or you can take advantage of the parks many features including camping and cabins. Chadron State Park will be celebrating their 97th Anniversary in 2018 and they will be having many activities throughout the rest of the day – plan on bringing the family and staying for the whole day!!!  Information about the "Run for the Hills" 5K/10K can be found on runreg.com.
This will be a true backcountry adventure with roads that lead to flat plains as well as steep forest roads.  Be Prepared!!  Outside support will not be allowed for the race and all your equipment, food, and water will need to be taken with you when you leave the park. There will also be a 10-hour time limit to finish, so know your limits before registering for this race.  GPX maps will be posted later this spring.
A Nebraska Game and Parks park pass will be required to get to the starting line of the race.  You can purchase a one day pass with your registration or you can buy one at the park office prior to the race.  Note** The park office won't be open until after the race starts on the 9th.  Please plan accordingly.