When:
April 27, 2019 @ 08:00 – 14:00
2019-04-27T08:00:00-05:00
2019-04-27T14:00:00-05:00
Where:
John Porter Sports Complex
John Porter Sports Complex
Stemmons Fwy, Sanger, TX 76266
USA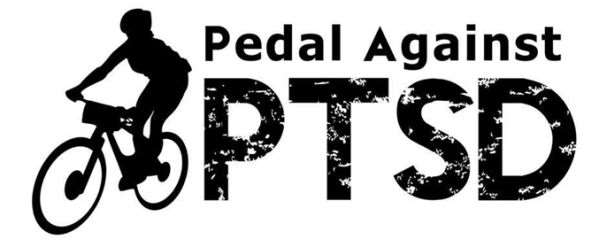 From the Promoter:
New for 2019 is The Grunt! This category is limited to 10 entrants and is a 5K run (closed loop through the John Porter Sports Complex) and then you take on the 58K Gravel course.
Here is the schedule of events for the day:
7:30 am — Boy Scout Flag ceremony
7:45 am – Moment of Silence
7:55 am — PAPTSD Team with welcome announcements
8:00 am — Sponsor Presentations
8:15 am — Call to the starting line; Mass Start!
8:20 am — The Grunt gets underway!
8:25 am — 100K lines up first; 55K; then 25K road ride
If you are registering your team or family please select the TEAM option for the distance you want to ride to receive the $5.00 per entry discount! The more the merrier so bring all of your friends and have a fun day on two wheels!
The event is held at the John Porter Sports Complex on the west side of I-35 in Sanger. If you Google the name of the park, it will come up. If you have any additional questions regarding location, please email us at jreich@paptsd.org If you are interested in helping to sponsor this event or others like it from Pedal Against PTSD, please send us an email at jreich@paptsd.org. We would LOVE to get your support!
Unfortunately, there are no refunds. You can, however, transfer your registration to another person for free. Please email us at jreich@paptsd.org for more information.
We will hold this event rain or shine, so come prepared!
There is one stop along the 25k route, the 50k will have an additional 1 stop and the 100K will have 2 stops. Our event volunteers will be at these rest stops and ready to assist any way they can…short of doing the pedaling for you of course. There will be 1 water station on the 5K loop; you will pass it three times.
This will be a self-supported ride. Our sponsors will be on site to help with minor repairs before and after the ride, once you are out on course, it's all you. We suggest bringing a spare tube/patch kit, etc. just in case it's needed… AND WATER. 🙂 We will have SAG vehicles running the course for pick up back to JPS complex. The SAG number is located on the front of your event number plate.
Let's get Gravely!