When:
November 16, 2019 @ 08:30 – 15:00
2019-11-16T08:30:00-08:00
2019-11-16T15:00:00-08:00
Where:
The Mob Shop
110 W Ojai Ave
Ojai, CA 93023
USA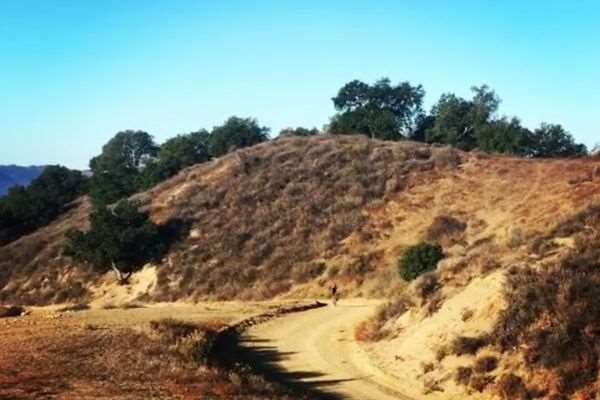 From the Promoter:
BIG CLIMBS, STUNNING VIEWS, groomed fire roads, rutty, rocky dirt roads, creek crossings, (could be wet, probably be dry), exposed single track and a sweeping ten mile road descent down from Rose Valley back to Ojai.
The PELOTON Gravel Mob Full Pull: The first 7-8 miles is on pavement and is a neutralized roll starting from The Mob Shop at 8:30 AM with ride briefing at 8:00. Before we hit the 10 mile Sulphur Mountain fire road climb we will regroup to ensure equal Strava start times. After Sulphur Mountain then we're back on pavement for about 7 miles for the transfer to the next section of dirt. The descent off of the first climb is paved, narrow, tight and technical. Always stay far right and be prepared for oncoming traffic.
The second dirt climb, Sisar Canyon Road, is rutty and rocky for the first 3-4 miles then gets a bit smoother for the next 4 miles. After the official climb, the dirt continues along a rolling (sometimes steep) fire road until it meets a loose + exposed, dirt single track descent called Howard Creek Trail for the last 2-3 miles of dirtiness. This descent will be neutralized and a 10 MPH speed limit will be in effect. The final 15 miles is paved and includes a long, sweeping + rewarding 10 mile descent down Highway 33 back into Ojai.
There will be three support stations – top of Sulphur, top of Sisar and top of Howard Single Track. There will be plenty of hydration + calorie options to choose from.
The Mini Mob: Two monster dirt climbs is a big ask so no one will dispute the desire to head back into Ojai for a coffee or some R&R a bit early. To skip the second climb on Sisar and complete the Mini Mob simply turn left on Highway 150 after the road descent from Sulphur Mountain and it's a quick five miles back to Ojai and The Mob Shop for a total ride of about 30 miles. You'll also get to descend Dennison Grade, which has featured in the Tour of California many times. A sign denoting this short cut will be placed at the intersection of Sulphur and Highway 150.
Gear: We're recommending a cross or gravel bike with compact road gearing, but you could probably swing it on a road bike with a wider gravel or dirt tire. A rider previously completed the course on 25mm tires… but had four flats along the way! Of course a mountain bike will be fine as well. Please bring at least two tubes.
Timing: The peloton Gravel Mob will be using STRAVA as the official timing system, to recieve an offcial time you must be on STRAVA and have a smart phone or GPS device capable of recording your ride. The enitre course must be completed to recieve a time.
Featured Climbs + Descents
Sulphur Mountain Road (Dirt)
Length: 10 miles (16 km)
Elevation Gain: 2200 ft (670 meters)
Sulphur Mountain Road (Paved)
Length: 2.6 miles (4.2 km)
Elevation Loss: 1200 ft (365 meters)
Sisar Canyon Road (Dirt)
Length: 8 miles (13 km)
Elevation Gain: 3100 ft (945 meters)
Howard Creek Trail (Dirt)
Length: 2.25 miles (3.5 km)
Elevation Loss: 1000 ft (305 meters)
Highway 33 (Paved)
Length: 10.4 miles (16.75 km)
Elevation Loss: 2565 ft (780 meters)
Click here for the detailed route on Strava including many segments.