When:
August 31, 2019 @ 09:00 – September 2, 2019 @ 15:00
2019-08-31T09:00:00-04:00
2019-09-02T15:00:00-04:00
Where:
Old Stone House Museum
109 Old Stone House Rd
Brownington, VT 05860
USA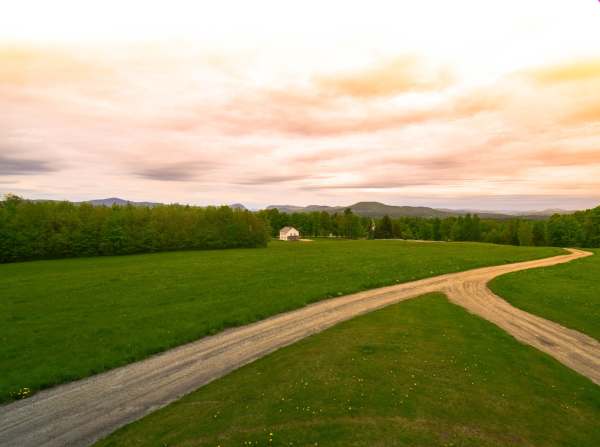 From the Promoter:
The Redemption Gravel Stage Race is located at the Old Stone House Museum in Brownington, Vermont. The first African American in the United States to graduate from college, Alexander Twilight was born on a farm in Corinth, Vermont to a white or fair-skinned (believed to be one-quarter African American) mother, Mary Twilight, and a mixed-race father, Ichabod Twilight, who had served as a private in the American Revolution. The young Alexander was forced to work as an indentured servant on a farm neighboring his parents' farm from the ages of eight to 21.
Nonetheless, he managed to graduate from Middlebury College in 1823, after which he taught school in Peru, New York, where he studied for the Congregational ministry and, in 1826, married Mercy Ladd Merrill. Called successively to pastor congregations in Vergennes and Brownington, Vermont, Twilight also became the headmaster of the Orleans County Grammar School. To meet growing enrollment needs, he designed, raised funds for, and built the first granite public building in Vermont, Athenian Hall, which contained classrooms, a kitchen, and a dormitory. Today, this building is known as the Old Stone House.
Event Schedule:
Friday, August 30, 2019 4pm-7pm
Garneau, 3916 US Route 5, Derby, VT 05829
Check-in / Bib Pickup / Beer Social
Saturday, August 31, 2019, 9 am
Old Stone House Museum, 109 Old Stone House Road, Brownington, VT 05860
Stage 1
30.92 mi // +2,512 ft
Saturday, August 31, 2019, 4 pm
Old Stone House Museum, 109 Old Stone House Road, Brownington, VT 05860
Kids CX Race
Sunday, September 1, 2019 9am
Old Stone House Museum, 109 Old Stone House Road, Brownington, VT 05860
Stage 2
53.5 mi // +4,552 ft
post-ride party with free food and entertainment
Monday, September 2, 2019 9am
Old Stone House Museum, 109 Old Stone House Road, Brownington, VT 05860
Stage 3
35.1 mi // +2,454 ft
Our races aim to be a zero-waste event. Please help us by recycling, composting, and reducing waste.
Helmets MUST be worn and fastened at all times while on the bike.
The course and all roads are open to traffic. ALL racers MUST obey all rules of the road along the course, at intersections and road crossings. Racers should yield to all traffic and should stop at all road crossings where traffic is present. Following the rules of the road is for your own safety.
Though there will be aid stations and limited support on the course, racers should carry with them what they need including tools, parts, and nutrition.
Course cue sheets will be distributed to all riders at packet pickup and the course download will be available for navigation systems. Additional cue sheets will be available at the start-finish area and at the mid-point aid station. The courses will be marked but the racers/rider should not solely rely on these markings.
Cyclocross, Gravel, Mountain and Road bikes will be allowed and can be used.
Support crews are not permitted to help racers on the course except for the aid station. Limited SAG will be available and a sweep will be made of the course according to the appropriate cutoff time.
Please let the race officials or staff know if you leave the race. We want to ensure everyone is safe and accounted for at the end of the day.
Absolutely no littering on the course. Littering on course will result in disqualification.