When:
February 27, 2021 @ 08:00 – 20:00
2021-02-27T08:00:00-06:00
2021-02-27T20:00:00-06:00
Where:
The Onion Shed
154 S Main St
Farmersville, TX 75442
USA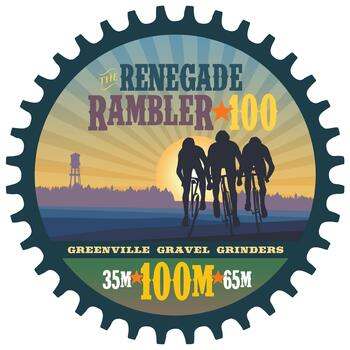 From the Promoter:
The Renegade Rambler is a grassroots gravel event that centers on the rich heritage of northeast Texas. When the Civil War ended in 1865, fighting did not cease immediately. In fact, the drama continued on in some places for years after. One of the biggest areas this drama played itself out was in the Corners region of northeast Texas, where Grayson, Fannin, Hunt, and Collin Counties converge, in an area known as "Wildcat Thicket." This thicket was massively dense, and was home to panthers, wolves, bears, and wildcats… It was said that if you wandered into it, that you might never make your way out again. For this reason, it was an ideal haven for army deserters, outlaws, and renegades.
While many of the names have since changed, the region is home to some of the best gravel roads in our area.
In recognition of its history, and taking advantage of all of those awesome gravel roads in that area, the Greenville Gravel Grinders are proud to present for the very first time in 2020… the Renegade Rambler 100 — a 100-mile self-supported gravel race that tours that region of wildcat thicket and that area known as the Corners!
As with the G3, the Renegade Rambler helps the Northeast Texas Trail (NETT), with the proceeds from the event. You can read more about the NETT at netexastrail.org/
For its debut, the Renegade Rambler will feature 3 different route options — a 35 mile, 65 mile, and 100-mile route.
We are raising the stakes for this one! Prizes and awards for the Top 3 in men and women for 100-mile and 65 mile; while the 35 mile will serve as a fun, open ride for those who want a laid back, but challenging ride.