When:
October 20, 2017 @ 10:00 – October 22, 2017 @ 10:00
2017-10-20T10:00:00-04:00
2017-10-22T10:00:00-04:00
Where:
Fat Tire Fest, Camp Ondessonk
3760 Ondessonk Rd
Ozark, IL 62972
USA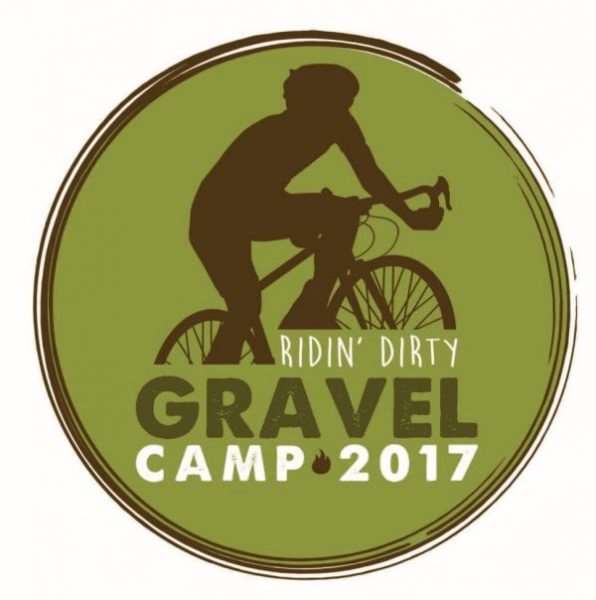 From the Promoter:
Ridin' Dirty Gravel Camp the multi-day gravel grinding extravaganza in the heart of the Shawnee National Forest hosted in concert with the world famous Fat Tire Festival, October 20-22, 2017. Riding on some of the same roads as the Dirty South series of rides and races, this weekend promises to deliver the best in SoIL gravel in both a competitive and fun environment. This event includes the world's first ever gravel crit: 30 minutes plus one lap on a ~2.5 mile closed course with two creek crossings and a ton of elevation. The perfect way to put your skills to the test.
If you have been around the cycling community for a while, you have likely heard of Bike Surgeon's Fat Tire Festival (FTF) held in southern Illinois every fall. This event is being held in partnership with the FTF and also hosted by Bike Surgeon. You read that right, now you can get in on all the fun that is Fat Tire Fest while riding gravel rather than MTB. You get accommodations in the same treehouses, awesome meals (every single one for the weekend from Friday lunch to Sunday lunch) done by the world famous Chef Dru of CampO fame, beverages that don't run dry from New Belgium and Excel Bottling (Ski soda), live music on Saturday night, and you get an opportunity to participate in the internationally renowned Huffy Toss, Log Pull, and CampO tug of war that has become known as the FTF Challenge, guaranteeing you will have fun both on and off the bike, all weekend long. We cap the weekend off on Sunday the third annual O'Face Race, an adventure race for everyone with challenges for every level from rock climbing to paddling, trail running to bike handling.
And that's just the party, now on to the riding.
Friday morning, everyone arrives and you get checked in, get your gear into the luggage haul trailer, and get yourself and your bike ready to roll. Your gear miraculously moves to your treehouse unit while you are out riding, how's that for cool eh? The gravel grinding starts at 10AM with both a long (~50 mile) and a shortcut route (~25 mile) for Friday. The 50 miler will be on the clock, but self-guided with GPS based directions provided before the event. The 25 miler will be more relaxed in pace and a perfect chance for those just getting into gravel competition or riding to find their way, learn some of the tricks of the trade, and learn to enjoy the finer side of gravel grinding.
A water/lunch stop will be provided out on the ride, where you can grab and go or stop and enjoy. At the conclusion of your ride, you can check out the vendor area and jump back on your bike to ride to your TreeHouse to get your weekend accommodations all set up. Then go get cleaned up in one of the hot shower houses at camp and come back up to HQ for an awesome burger and brat dinner. Friday's dinner is followed by the world-renowned FTF Challenge, tons of fun events with bikes in the woods around a bonfire. Retire for the night so you are fresh and ready to go Saturday morning.
Saturday morning starts with a great hot breakfast, where you will also get fixings to put together a packable lunch. Rides roll again at 10AM, with this day focused more on speed and less on distance. Everyone goes on the clock today, but not just yet. We start off with a warm-up ride on a fun ~25-mile loop rolling from Ondessonk's main drive. Arriving back at camp in the early afternoon for lunch and a gravel skills clinic for those interested
The fun really starts at 4:00 pm with the world's first ever Ridin' Dirty Gravel Crit on a rip-roaring 2.5-mile course around the private roads of CampO. With everything from creek crossing to 15% grades, this course will dish out gravel goodness in spades. We will have both an A and B race and a team event too (teams of two riders, exchange each lap). This will be for all the marbles and gratuitous prizes will be awarded to the top three finishers in each category. The prizing ceremony will take place at the concert immediately following Saturday night's kick ass BBQ dinner. Enjoy the live music in the Shawnee Forest's own "Mini Red Rocks" auditorium before retiring for the evening to your treehouse.
Sunday kicks off with a great breakfast, then join in the challenge and the fun that is the O'Face Race. This fun adventure race gets everyone involved to conquer the challenges of the outdoors and serves as a perfect cap to a great weekend of riding. We finish off Sunday with a great hot lunch and the final awards ceremony before everyone packs it up and heads home.
Key Points:
Great Gravel and tons of it!
Free drinks all weekend from New Belgium (beer) and Excel (soda), and no we do not run out….
The best food in the entire Shawnee Forest that weekend, 7 meals in all.
Treehouses with bunks, no need to pack the tent.
Prizes from some of the best brands in the industry
Live Music and Tons of Fun all weekend Long!