When:
February 24, 2018 @ 13:00 – 17:00
2018-02-24T13:00:00-06:00
2018-02-24T17:00:00-06:00
Where:
Reading
KS 66868
USA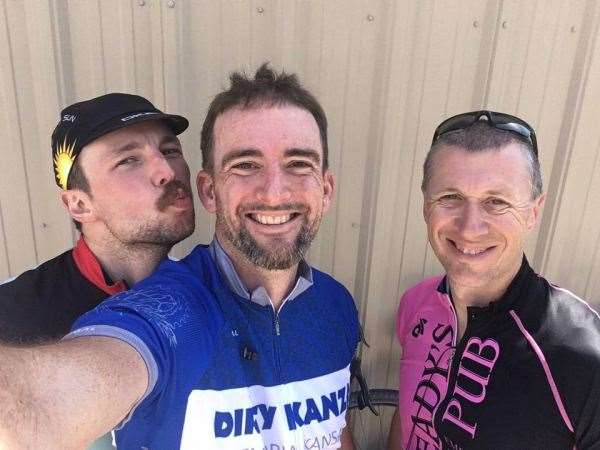 From the Promoter:
The Smitty Fiddy!
Look. MOST normal people don't like riding in cold weather. MOST normal people would rather be huddled in front of a nice warm fireplace drinking cocoa with exactly 10 mini marshmallows. Ten…because 11 is WAY too many and honestly…who is satisfied with only 9??
Most…but not our Smitty. Few people know this but Smitty is actually 1/64th Yeti. It's true. He's got a horrible long toenail to prove it.
So. The first ride/race of the newly established Bromance Series Challenge will take place in the cold of February. There will be wind. There will be cold toes. Snot will freeze in your beard. It happens. Here's the deal though. It's not forever. There will be two 16 mile loops to complete. We will start at the Reading Community Center. Heat. Bathrooms. Wifi…cause wifi is important in the cold of winter. Each loop starts and stop at the community center. Ride one loop. Ride two loops. Just come suffer with us. Give Smitty a hug. He's pretty dang cuddly.
RACE!!! There will be a race element IF you want. I'm going to use Strava. Within the 2 loops will be a series of Strava Segments. These will be marked on course. If you want to included in the Race and you see a marking…ride hard until the next mark. Please though feel free to slow down and recover with friends after the segment is over. Easy. All segment time's will be totalled and fast cumulative times win. Male and Female categories. Prizes will be awarded…within the week. Nothing fancy…but enough to prove your awesome to people.
Everyone is awesome…but some are awesomer…like Smitty…
Don't understand Strava? Hit me up via messenger. It's easy. I'm not trying to convert you to a Strava Cult. You can delete it afterward. Strava just makes this possible.
Ride for fun and race if you choose. Easy.
Stay tuned to this event page for updates. Pictures of Smitty modeling underwear. Route maps. Weather notices. Pictures of a Yeti modeling underwear. The normal.
Please come ride with us and most of all…HAVE FUN! It's easy. Like riding a bike.
What did I forget to say??