When:
September 22, 2019 @ 07:00 – 17:00
2019-09-22T07:00:00-04:00
2019-09-22T17:00:00-04:00
Where:
Downtown Union City
Union City
GA
USA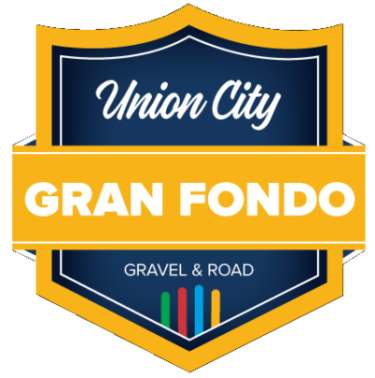 From the Promoter:
A tough-as-nails 50/50 blend of the finest road and the finest gravel in the Southeast. Are you ready for a little bit of everything on a course that climbs 10,000+ feet? We've got 35 gravel segments featuring stream crossings, dirt, gravel, and some sand, with buttery smooth tarmac in between. The Toughskin150 is guaranteed to push you to—and maybe beyond—your limits. With its limited SAG support, soul-crushing time cuts, and field limits guaranteed to give you plenty of alone time, we fully admit that this adventure is not for everyone. We made it that way on purpose. To finish is an accomplishment. To win secures your claim as the best in the South… and scores you one hell of a belt.
We want our Gran Fondo participants to ride the ride the way they want to ride. Fast, slow, medium-fast, lightspeed—we're here for all of it. If you're the type to take your time, stop and smell the gravel, and really experience the route's stunning natural scenery, be our guest. All participants who complete this punishing course will receive the satisfaction of a tough job well done and an exclusive Spin the District embroidered patch. (Good luck finding either one on eBay.) If you want to skip the scenery and go for the gold, we'll cheer you on. The top threeToughSkin150 riders from each category will receive the patch, an event medal, and free registration for next year's event. In addition, the first-place finisher regardless of category for both men and women will also receive a year of fame on our website and social media, and this giant, badass belt. (It won't fit through your belt loops, but your pants will stay up from sheer intimidation.)