When:
January 26, 2019 @ 09:00 – 17:00
2019-01-26T09:00:00-06:00
2019-01-26T17:00:00-06:00
Where:
703 S Lee St
Valley View, TX 76272
USA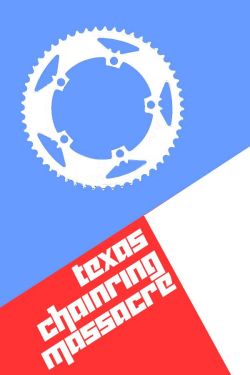 From the Promoter:
The Texas Chainring Massacre is a full on gravel grinder featuring a unique combination of dirt roads and desolate country roads that promises to be both scenic and challenging.
Riders will be able to enjoy a fantastic route that starts and ends in the "civilized" part of the Dallas Fort-Worth Metroplex near Valley View, Texas while meandering through some scenic rural areas.
This marked course ride will provide neutral aid/support station at the 50 mile mark but no outside support is allowed except at the aid station. Plan to bring enough food and supplies to be self supported in case of break down since it might take several hours for a sweep/sag vehicle to reach stranded riders. 9am start time in Valley View, Texas.
All roads whether paved or unpaved are public roads subject to the regulations of the great State of Texas. Participants are required to obey all "rules of the road" and laws for the applicable jurisdiction(s) in which they operate their bicycles and/or other vehicles. This applies to both the featured event as well as any practice or warm up events. The Texas Chainring Massacre is an all-weather event unless conditions are deemed unsafe for riders so there is a no refunds policy.
Promoter may modify the course at any time for rider safety or based on course conditions.