When:
January 25, 2020 @ 09:00 – 17:00
2020-01-25T09:00:00-06:00
2020-01-25T17:00:00-06:00
Where:
703 S Lee St
Valley View, TX 76272
USA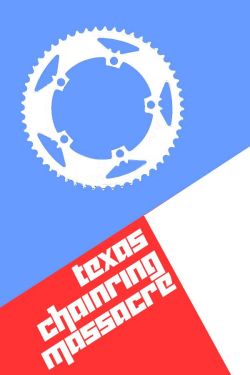 From the Promoter:
The 10th Anniversary Edition of the Panaracer Texas Chainring Massacre is going to kick off the national gravel schedule in style!
Much like Nascar's Daytona 500 kicking off the season with the Big Show, we're kicking off 2020 with gravel's Big Show and crowning the 2020 Panaracer Gravel King and Gravel Queen based on the 100K winners of this race. Bring your A game early in the season and you could be recognized as gravel royalty throughout the lands for all of 2020. Age breaks for Age based awards will be determined based on registrations. We shoot for same sized fields in each Age group. Age groups will be defined no later than 7 days prior to the event.
We are adding a dedicated MTB race this year. Please note that no drop bars or aero bars are allowed if racing in this group. Drop bar/aero bar MTB's are welcome in the Open 100K race category. We will also have recognition for Top SS and Top Fat Bike in the MTB race as well as top SS in the Open Category.
Spots are limited and are discounted for early registration. Register as early as possible for the best price. Special Early Bird Pricing will be open only to Club Spinistry members through 11/10/19. After that all remaining spots will be open to the general public as well.
This is both a ride and a race so there's no reason to feel left out if your idea of a good time on the bike doesn't include banging bars at the front of the pack. This ride is definitely built for those who like to stop and smell the roses and soak in the adventure. The world famous after party that takes over the Valley View Town Square just can't be missed.