When:
July 27, 2019 @ 10:00 – 17:00
2019-07-27T10:00:00-05:00
2019-07-27T17:00:00-05:00
Where:
Roseisle
MB R0G 1V0
Canada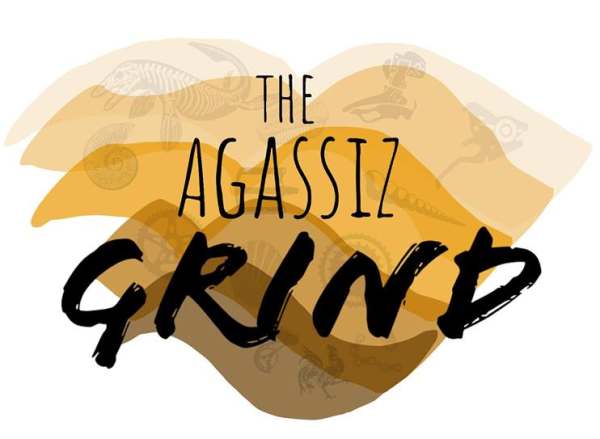 From the Promoter:
Location: The event will start at Mosswood Cabin, just before the hill up to Birch Ski Area on Rd 32N, and finish at the top of said hill. Parking available just east of the driveway, and, depending on # of participants, parallel parking alongside Rd 32N. Directions – drive approximately 27km west of Carman, MB. From the corner of PR240 & PR245 continue 1 mile west along PR245 until you reach a sign marked "BIRCH" and turn left (southbound) onto Road 40W. Then continue straight for another 2 miles until you come to an intersection that has a white shed and turn right (westbound) onto Road 32N. Continue straight. Mosswood Cabin is on the left (400 98).
Ages: Solo:18+
96km: 16+ only
Ages 10-18 must have a guardian, parent, or coach riding, as well.
Distances: Long – 96 km
Short – 38 km
Course Information: The course follows gravel roads, quad track, old rail beds, the Great Trail, and some dirt roads. The course will be marked with arrows, and a .GPX file will be available on the FB Page. A Map and Cue Sheet are also included in this document. There are eight K/ Qom Segments. Approximate start and finish points will be marked for these as well.
Each rider will be responsible for their navigation. There will be no Course Marshals. There will be an alternate route prepped, in case of heavy rain. Check the Facebook Page for details and updates.
This is not a race. The overall elapsed time is not recorded or used to produce results. The main goal is to explore the wonderful roads and paths that run up and down what used to be the western shore of Glacial Lake Agassiz, in an active way that we all enjoy. All riders must follow the rules of the road as described in the Highway Traffic Act.
VERY IMPORTANT! Every participant must sign in and sign out of the ride on the sheets at the start/finish area. This is to make sure all riders have returned from the ride.
Equipment: All styles of bikes are welcome to take part. Most of the course is gravel roads, so tires at least 28mm wide are recommended (cyclocross or mountain bike tires ideal).
How to Ride the Agassiz Grind:
1) Go Hard From the Gun – not your best option – you're going to be tired for the climbs, which are really the only parts that are timed (Think of it as a stage with really short stages, and long commutes between)
2) Ride with a group that's approx. your own pace. This could work itself out over the first climb or two.
3) Ride with your team or your friends – probably your best bet – (Be Social – Hammer – Regroup) x 8
4) If you've come on your own – latch on to the group that looks most appealing to you.
Support:
There will be TWO support stations. The 1st will be at 25 km, where the short loop separates from the long. The 2nd will be at 56 km (the top of Mt. Nebo Segment). At these stations, you'll be able to refill water bottles. See the maps below, and the cue sheets for the support station locations. In the gravel grinder spirit, you are responsible for you. With the exception of the two aid stations mentioned above, you are expected to have what you need to deal with any issues (mechanical, mental, physical, other) that may arise on the road. There will be a sweep vehicle that will follow the riders to the short loop turn off, then sweep behind the long course riders all of the way to the finish. Carrying extra water, tubes, chain tool, cell phone, etc. is recommended, as is riding with a friend(s) that won't leave you in a bind.
Ride Organizer's Cell #s – Olli – 204-470-6908 Derek – 204-797-1096 .
Start times: Check-in: 9-9:45 a.m. Event Start: 10:00 a.m.
Costs: $15 advance registration. Must have an UCI/MCA race license or MCA General Membership ($40) for insurance purposes – see www.mbcycling.ca
Other information:
– Post-Ride Festivities at the Start/Finish will include Burgers, Coleslaw, Watermelon and Roll Kuchen for all participants. Feel free to BYOB, but unless you have a designated driver, we will not let you leave if you've over-indulged.
– Bringing a lawn-chair would also be a good idea.
– If you are bringing the non-racing family along, bring some extra burgers (refrigeration and BBQ space will be available), and maybe something else to add to the mix (chips, cookies, etc).
– On the topic of family – I included Stephenfield Provincial Park on the course map (top right). It has a beach and playground and would make a good hang out spot for family to occupy themselves through the afternoon.
– Washrooms are available at the start/finish area.
– All riders must wear certified helmets at all times during the event including warm up and cool down.
Prizing: There will be two prizes: Custom Jerseys for the Queen of the Mountain and the King of the Mountain. These will be determined by the cumulative time for the eight K/Qom segments (so it will only be chosen from Long Course participants). Strava will be used to calculate these results, so if this competitive challenge appeals to you, you will need to
sign up for The Agassiz Grind Strava Club: https://www.strava.com/theagassizgrind