When:
August 13, 2019 @ 18:30 – 22:30
2019-08-13T18:30:00-05:00
2019-08-13T22:30:00-05:00
Where:
1554 E 7th St
Brownsville, TX 78520
USA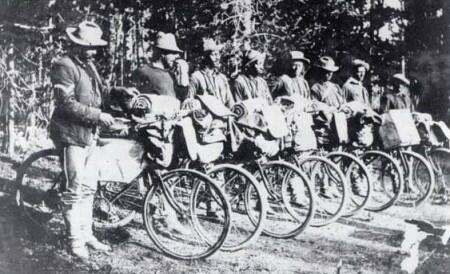 From the Promoter:
The Brownsville Raid of 1906, also known as the "Brownsville Affair," in Texas resulted in the largest U.S. Army dismissal in the history of the military branch. On the night of August 13th, a shooting spree took place in the town of Brownsville that claimed the life of a bartender and wounded a police officer. Without clear evidence about who was responsible for the shootings, the citizens in town blamed the 25th Infantry Regiment soldiers based on earlier tensions. It was later deemed an injustice against black soldiers and the company was awarded honorable discharges in 1972.
We will be hosting an alley-cat style gravel race through downtown Brownsville and the gravel backroads that surround it on the anniversary of this incident. There will be a special history presentation preceding the event. Rollout will be 6:30pm and riders will need both front and rear lights. You pick out the best route to complete the challenge to all the locations using our Palo Alto Battlefield trail, dedicated city bike lanes, and surrounding gravel backroads. You must be self-sustainable for flats and fuel – no SAG support will be available. Solo or Team of up to 2 riders. Medals for top three, raffle for swag for all finishers.