When:
September 15, 2018 @ 08:00 – September 23, 2018 @ 17:00
2018-09-15T08:00:00+02:00
2018-09-23T17:00:00+02:00
Where:
Linhares
6360
Portugal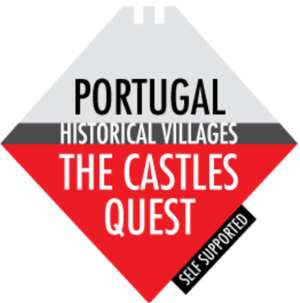 From the Promoter:
The Castles Quest is a totally self-supported adventure, meaning that each participant is on their own and at their own risk and means to participate in a concept and philosophy of bike packing.
The challenge is to cover numerous kilometers, in locations of elevated historical nature, following the general principle of total autonomy. The organization provides tools that make the adventure possible, integrated into a follow-up structure, guaranteeing information and security services.
The course that the 8-day adventure will take is marked on the field (in the form of a permanent sign) and is part of the GR22, which is the large route that connects the 12 Historical Villages of Portugal (AHP).
The course is circular, beginning and ending at the same village – the historical village of Linhares da Beira – and has a total distance of nearly 600 km.
The participants cover true cultural zones, where overcoming the 12 Historical Villages of Portugal (AHP) is a goal to achieve. The 12 historical villages to overcome are the following: Sortelha, Castelo Mendo, Almeida, Castelo Rodrigo, Marialva, Trancoso, Linhares da Beira, Piódão, Castelo Novo, Idanha-a-Velha, Monsanto e Belmonte.