When:
August 15, 2020 @ 07:00 – 23:00
2020-08-15T07:00:00-04:00
2020-08-15T23:00:00-04:00
Where:
3999 Hatton Rd
Harrison, MI 48625
USA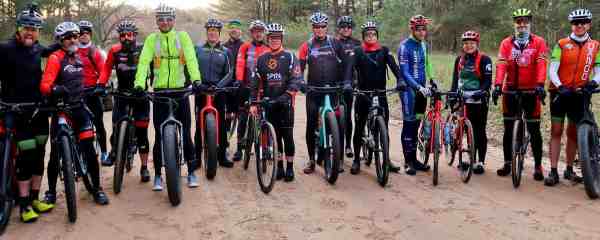 From the Promoter:
Pick between the 170-mile or 85-mile course adventurous gravel loops. This is a FREE unsupported event. No sag wagon, no mechanical support. You are on your own and must be self-sufficient. The route is fantastic. It is mostly gravel with sandy spots. You'll likely see very few cars and lots of wildlife. I've seen coyotes, snapping turtles, lizards, raccoons, deer and many other critters. There is a gas station at the 49-mile mark (both courses) and a natural spring you can fill your bottles with about 16.5 miles to go. GPX file will be provided as will a free full-sized Payday candy bar to all starters and free beer to all who are still around at the end of the 170.
Register: https://www.bikereg.com/the-kranza
To get to the start: Go to Jay's Sporting Goods in Clare (8800 S. Clare Ave, Clare, MI) just north of US10. Then continue north just over 4 miles on S. Clare Road (the road that goes from US10 to Jay's). Turn left onto Hatton Road (gravel road) and go a short distance up the first hill and park on the side of the road. There is plenty of space to park on either side of the road.
KRanza history: # of starters (for both distances) and # of finishers of the 170-miler:
2016 1 starter, 1 finisher
2017 6 starters, 3 finishers
2018 8 starters, 0 finishers. 95 degrees, 105 heat index, SAND, and biting flies.
2019 17 starters, 3 finishers
Dirty Kranza 170 is not a race. It is a 170-mile training ride. However, I want to make things fun. So the first person to finish will get to take home the "trophy" (for the next year) and have their name engraved on it forever.