When:
March 31, 2019 @ 09:30 – 15:30
2019-03-31T09:30:00-05:00
2019-03-31T15:30:00-05:00
Where:
Rhodes
IA 50234
USA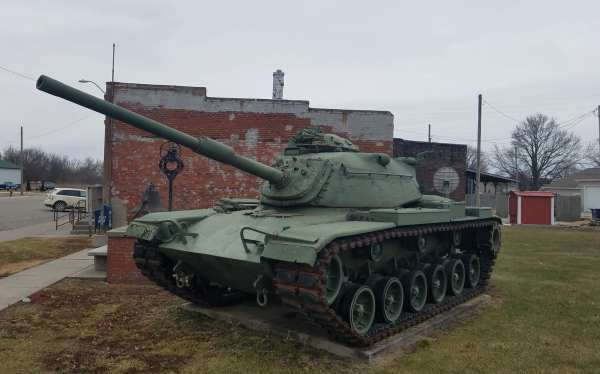 From the Promoter:
The Tank
Gravel Bike Ride – 63 Miles / 100km
Sunday, March 31 @ 9:30 AM Rhodes, Iowa.
Gravel roads + Heart of Iowa Nature Trail
A Big Norse Cycling Company Production
  
So, the Panora Panther and I were talking about a long ride the last weekend in March to give a good test to his new bionic knee. Want to keep the elevation changes on the mild side. Decided to invite the entire gravel world to go along if any interest. We'll be going at a kind of casual pace, but if you want to go and ride it like you're racing it, that's fine too (maybe we'll catch up to you in one of the towns). Also, could be considered kind of sort of a Gents Race training ride for those doing that the following weekend.
  
Starts/ends at the tank on Main Street in Rhodes. First half is gravel roads to the west, and 2nd half on the Heart of Iowa Nature Trail (crushed limestone) heading back east.
  
Route – https://ridewithgps.com/routes/29173848
Towns / potential stops:
Mile 33 Slater
Mile 38 Huxley
Mile 43 Cambridge *official stop at The Tattered Toad
Mile 50 Maxwell
Mile 56 Collins
Mile 61 – no town, but ride over/check out the historic Hoy Bridge on the trail
Mile 63 – Back to Rhodes (Rhodes bar is right there at the end also for any interested post-ride).