When:
March 23, 2019 @ 10:00 – 15:00
2019-03-23T10:00:00-06:00
2019-03-23T15:00:00-06:00
Where:
Russell's Truck Stop & Museum
1583 Frontage Road 4132
Glenrio, NM 88434
United States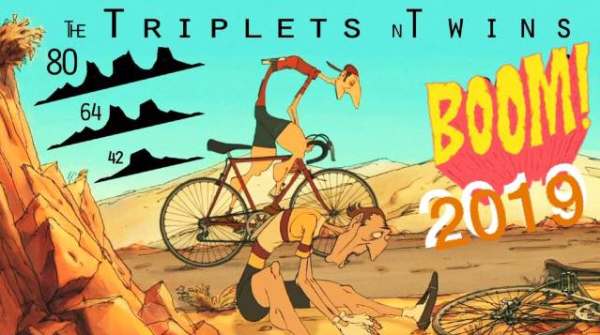 From the Promoter:
Out West style open range 100% dirt gravel adventure.
No drop bag, total self-reliant race. 3 big water bottles mandatory for the 80.
Three different steep climbs. 42/64/80 Each distance climbs one, two, or all three of them!
https://www.bikereg.com/twins
USE ONLY THE TCX FILES -Study your route online also.
because the route crosses over itself making the breadcrumb trail difficult to follow.
Only Child
https://ridewithgps.com/routes/19236003
The Twins
https://ridewithgps.com/routes/19236132
The Triplets
https://ridewithgps.com/routes/19236474
Hosted by the New Mexico Gravel Series