When:
August 10, 2019 @ 07:00 – 17:00
2019-08-10T07:00:00-04:00
2019-08-10T17:00:00-04:00
Where:
Thunder Bay
ON
Canada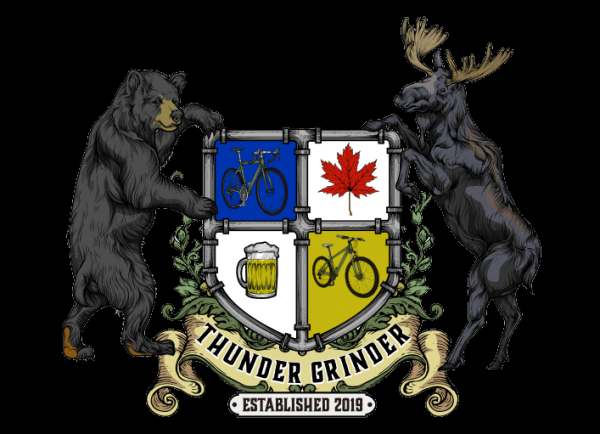 From the Promoter:
Thunder Grinder you say? What am I signing up for you ask? Gravel what? Grinder who? Do you know how busy I am?!
We understand. You have some serious questions and deserve some serious answers. Give us five minutes; we'll explain……hold my beer.
The 2019 Thunder Grinder is the brainchild of a group of like-minded cyclists yearning for an excuse to organize a ride. Usually, we send out some texts, post on Facebook, send out the pigeons, light the signal fires, and tell our spouses we'll be back before dinner. We thought it was about time we take this to the next level.
We got together, discussed, analyzed, percolated, then unanimously agreed that we would organize the greatest gravel ride of all time! We may have set the bar a tad too high…I'll take that beer back now.
So, what can you expect?
We have two tantalizing ride options consisting of a 60km and 120km. Both route options will take you through the gravelisious maze of the Thunder Bay outskirts. These routes have been carefully crafted by a team of seasoned riders who have collectively logged thousands of kilometres over the last decade navigating this intricate web of Lappe cars museums, SISU strongholds and Slate River farmland. Presented by the TBCC and supported by our local business community, this is your best chance to immerse yourself in a true Thunder Bay gravel adventure. Race it or ride it, the choice is yours. Either way, we guarantee you will have a blast!
So, does the fun end with the last kilometre? Nope. We're cooking up something special. You won't be disappointed. We will be posting more details in the coming weeks including race routes, registration links, and post-ride party details. In the meantime, save the date and tell all your friends.