When:
November 5, 2017 @ 07:00 – November 9, 2017 @ 17:00
2017-11-05T07:00:00+02:00
2017-11-09T17:00:00+02:00
Where:
York St
George, 6529
South Africa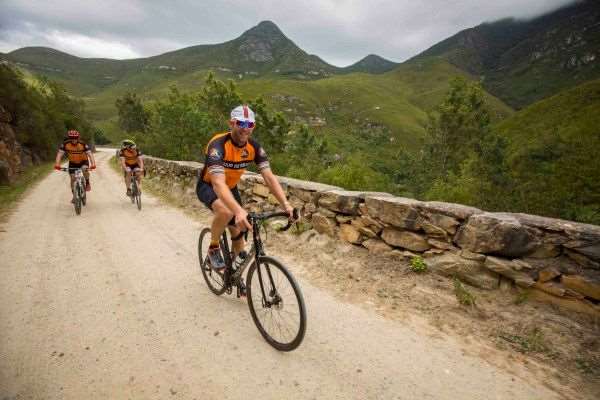 From the Promoter:
We are delighted to present you with a new concept: Tour de Braai – Travel on Gravel, the easiest and most relaxed multi-day cycling stage ride in South Africa.
Tour de Braai aims to give cyclists a few great days of touring, holiday, braai and riding a bicycle through beautiful parts of South Africa.
Our main goal is to have fun.
Our intention is not to be all things to all people, or even some things to some people. We aim to be something specific.
General Overview:
With its trademark slogan Travel on Gravel, the Tour de Braai aims to take participants on gravel as much as possible. Where necessary or more scenic, we travel on something else, for example tar. Our first choice is to stick to publicly accessible gravel roads. We might occasionally deviate from this rule to braai, to have a casual drink, take a photo or to reach our overnight destinations. If during the Tour you find yourself on single track, you are either lost or walking from dinner to your cabin.
Tour de Braai and its participants will adhere to many cycling traditions but wearing a race number is not one of them. Nor is it a race in the sense that you will you wear a timing chip. Riders use Strava and that is how you will be timed on each stage. Way more importantly, you need to use Strava to log segments and hunt KOMs on the big climbs and on obscure and remote platteland stretches of gravel. If you're not on Strava you are still quite welcome to enter and simply sign up for Strava before the tour. If you have no idea what Strava is you might want to reconsider entering Tour de Braai.
In essence, the function of the Tour de Braai organisers will be to facilitate  your guest house and hotel accommodation; transport your luggage between venues; provide you with at least three meals a day; braai catering on the route; and various ad hoc enjoyable and entertaining perks during each day.
To get yourself in the correct frame of mind you should view the organisers more as facilitators of you having fun on your bicycle holiday tour than thinking of us as cycling event operators. In the latter case you will be bitterly disappointed as there will be no medal at the finish and you get no world tour points for finishing.