When:
May 18, 2019 @ 07:00 – 17:00
2019-05-18T07:00:00+08:00
2019-05-18T17:00:00+08:00
Where:
Nannup WA 6275
Australia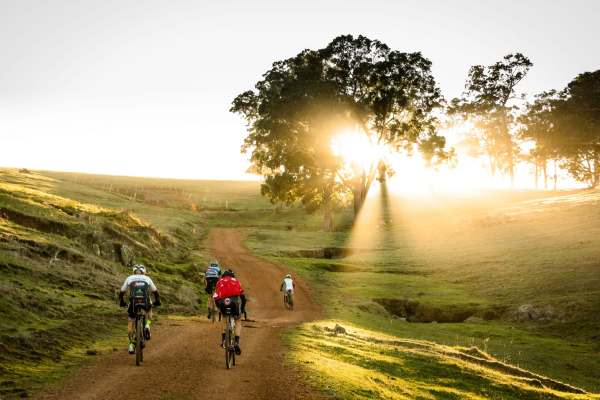 From the Promoter:
SEVEN links together Western Australia's best trails and most spectacular climbs to form the ultimate one day challenge in Australian cycling. The 125km route features nine categorised climbs, with over 3000 metres of elevation gain. The scenery along the way is more typical of North American landscapes than how people typically imagine Australia to be. The route has been designed to be difficult, completion of all seven sectors will represent victory, SEVEN will redefine your limits, and succeed or fail, it will be an experience that you will remember forever.
Location:
The course starts and finishes in the picturesque township of Nannup, approximately 40 minutes drive from the major regional centres of Busselton, Bridgetown and Margaret River. The Melo Velo Cafe and Bike Shop is our event village host, and their delightful grounds along Brockman Street provide the perfect starting point for your SEVEN adventure. The route winds its way around the golden triangle of cycling in WA that is formed by connecting the townships of Nannup, Bridgetown and Donnybrook. This area is estimated to be around 30,000 acres and have in excess of 1000km of rideable roads and trails.
The Climbs:
Thanks to the unique topography of the valley and peaks between Nannup and Balingup, the ten major climbs of SEVEN are amongst the best that the State has to offer. These climbs range in length from 1.2km to 4.5km long with gradients frequently touching on 20%. Our advice is to not use too much energy too early. The primary climbs of Brockman Farm, The Crucible, Kinky, Arcadia, and Chainsaw Ridge are in particular challenging to tired legs.
The Road Surfaces:
The route has only 2.6kms of single track at the finish and virtually no fire trails. All the roads used in SEVEN are unpaved and well-formed with a mix of dirt, gravel, hard-packed clay, quartz grit and mica. They wind, climb, switchback and descend through pine plantations, state forest and farms. The best way we can describe the roads of SEVEN is "parallel single track". They are exciting, challenging and magnificent to ride.