When:
January 26, 2019 @ 08:00 – 14:00
2019-01-26T08:00:00-05:00
2019-01-26T14:00:00-05:00
Where:
Old Trenton Railway Depot
100 Northwest 4th Avenue
Trenton, FL 32693
USA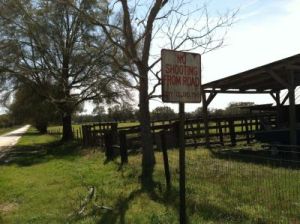 From the Promoter:
The GCX group is again pleased to announce a limerock stage ride on Saturday 26 January. This year we are again going with an early season classic held a day prior to the legendary 2019 Battle of Olustee Ride. Can you do the double? Those who have can be counted on one hand…
Gilchrist and Levy counties each have quilt shops and quilt museums, so it is obviously "quilt country." But they also have a great network of low traffic limerock roads. You will see only one traffic signal over the 106-mile route.
The ride consists of two separate stages: the North loop is 62 miles (46 limerock) and the South loop is 44 miles (26 limerock). Riders will roll out of Trenton on the north loop first, return to parking area for an extended food stop, then do the south loop. Those looking for a shorter day can skip Stage 2.
This ride is unsupported. There is one store option on the north stage at which the group may or may not stop. There are NO refueling stops on the south stage. ZERO. Please plan your onboard nutrition accordingly (so you dont have to call your mum!). And bring your own lunch for consumption between stages.
Gainesville Cycling Club members ride free, non-members also free but must sign pre-ride waiver.
Route will be posted during the week prior to ride. Park at the Nature Coast Trailhead right next to the Suwannee Valley Quilt Shoppe.