When:
October 13, 2018 @ 07:00 – 17:00
2018-10-13T07:00:00-07:00
2018-10-13T17:00:00-07:00
Where:
Usal Campground
Whitethorn
CA 95589
USA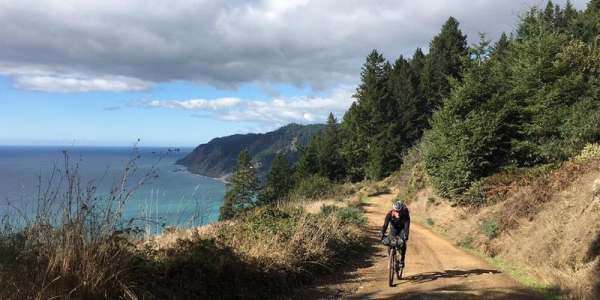 From the Promoter:
North of Westport and south of Eureka lies a seldom traveled ribbon of rugged California coastline accurately called the Lost Coast. Due to the remoteness of the area it's been impossible to host a cycling event, until now.  In partnership with RFFI and Usal Redwoods we will have a unique opportunity to ride on state, county and private RFFI/Usal land. As an effort to showcase their restoration efforts and stewardship of the land and provide the public access for the weekend we will be riding on their 50,000 acres between the Eel River and the Pacific Ocean. Hoppers have always been about adventure and exploration while striving to connect to and create community within the cycling community of northern California. We are thrilled to be venturing north and give you a glimpse into remote Mendocino County. To read more about the history of RFFI and their mission please visit their web page.
I've always believed in the importance of viewing the social and environmental impact of our travel and recreation. We are fortunate to live in a beautiful part of the world and need to make the connection between our lifestyles and the impact on carbon emissions. As an effort to make our event "carbon neutral" and support the efforts of RFFI we will be planting 200 redwood trees in the Usal Redwood forest. What better way for a "carbon credit/tax" than to plant trees in our own backyard! This will offset the carbon footprint of 125 people driving to and from the Bay Area.