When:
September 22, 2019 @ 10:00 – 17:00
2019-09-22T10:00:00-04:00
2019-09-22T17:00:00-04:00
Where:
High Meadows Farm
742 Westminster W Rd
Putney, VT 05346
USA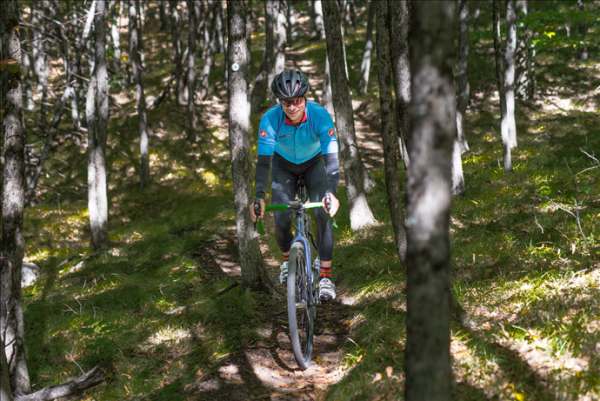 From the Promoter:
The 4-Gaps are calling your name!
FUNDRAISER
The Windmill Hill Pinnacle Association will be the beneficiary of the West Hill Grinder.  It's quite gratifying to support this organization that conserves and makes accessible the lands along the Windmill Hill Ridge and nearby areas. They create and maintain an incredible resource of trails in Putney, Westminster, Athens and Brookline, and the recently renovated cabin on the Windmill Hill ridgeline. Some of these trails are part of our Grinder routes.
ROUTES
Choose your gravel: Over mountain ridges, down single track hiking trails, across remote Vermont pave, or smooth-n-fast gravel. These adventurous routes wind through the scenic Southern Vermont towns of Westminster, Athens, Brookline, Dummerston, Brattelboro and Putney. They are moderate to very challenging routes for intermediate and advanced riders who like climbing and getting away from it all. The routes that we have mapped are rural and unsupported, so riders should be prepared to carry any tools necessary to make repairs. Cell service is very spotty and unreliable. We recommend a gravel bike, cyclocross bike, mountain bike, or any dirt road worthy bike with at least 700x32c tires. There is some single track, unmaintained class IV roads, smooth gravel, and pavement. Some of the climbing is very steep and technical. All routes will be marked and mapped using RideWithGPS. Printed maps and Queue sheets will be available.  For a look at the final routes for 2019, here are links: 4-Gap Route,  2-Gap Route, and the new Bratt-n-Back (generally accurate, may get tweaked a bit).
4-GAP ROUTE
This is our most challenging and technical route that covers roughly 39 miles with 4,800′ of climbing over the Bemis Hill Road, Athens Road, Pinnacle Trail, and Putney Mountain Road "gaps". The route includes five sections of Class IV roads (unmaintained town roads, otherwise known as Vermont Pave), a 2.9 mile singletrack climb and descent on the Pinnacle hiking trails, with the remainder of the route a mix of dirt roads with 7 miles of paved roads. Some of the Class IV roads include sections of wet cobbles. At minimum, a low gear of 32T is recommended. We suggest your bike have disc brakes or mini v-brakes or solid v-brakes, as the descent from the Pinnacle down the Cascade trail is very steep and requires almost full on braking the entire 1.3 mile distance. 4-GAP map
2-GAP ROUTE
A less challenging alternative to the 4-Gap, this route is roughly 34 miles with 3,400′ of climbing over the Bemis Hill Road and Putney Mountain Road "gaps". The route includes five sections of Class IV roads (unmaintained town roads, otherwise known as Vermont Pave) mixed wth dirt roads and 3 miles of paved roads. There is one short woods path (with some roots) at mile 1. There is no technical single track on this route.  As mapped, one of the Class IV sections includes a descent with cobbles–an alternate route that avoids this section can be made by following Westminster West Road north from the village to Westminster West to the base of Bemmis Hill Road.  A low gear of 32T is recommended. 2-GAP map
A NEW ROUTE: Bratt-n-Back
New this year we've got a 40ish mile smooth gravel route in the offering. It is much more civilized then the 4-Gap and 2-Gap rides and not as steep or remote. This ride winds through scenic rural neighborhoods, past farms and orchards, on maintained dirt and paved roads. A gravel bike will be the best option, but a road bike or hybrid with wider tires a fair option. There will be mulitple bail out points to shorten your ride to as few as 10 miles. BRATT-N-BACK map.
FOOD STOPS
There will be a manned refueling stop for the 4-Gap route at the Pinnacle Trail Head (mile 16) and the top of Putney Mountain (mile 28).  For the 2-Gap route there will be the manned refueling stop at the top of Putney Mountain (mile 23). These refueling stops will offer water, fruit, pickles, crackers or chips (including Gluten-free), may be maple shots, and anything else we can get donated…like Elaine's, now famous, cookies.
VENUE
The start and finish will again be hosted by Howard and Lisa Prussack, owners of High Meadows Farm, in Putney, VT. As the venue host, High Meadows Farm will provide shelter in one of their barns if the weather gets wet or cold. There's on-site parking, drinking water, and a porta-potty.