When:
February 17, 2018 @ 05:00 – 18:00
2018-02-17T05:00:00-05:00
2018-02-17T18:00:00-05:00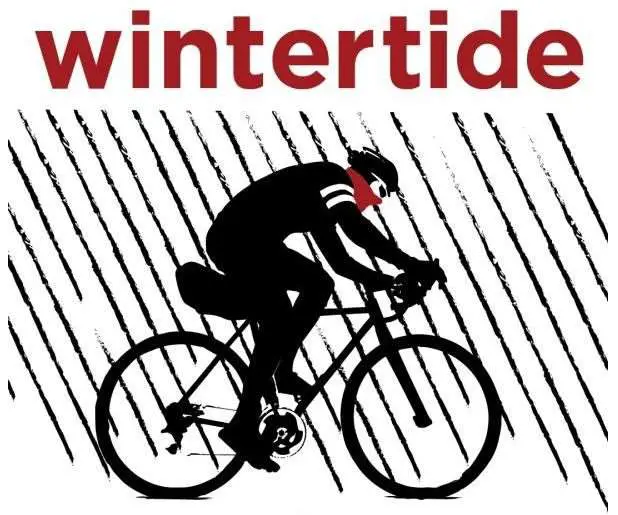 From the Promoter:
Wintertide is an archaic term for wintertime.  The Wintertide Ride is an archaic form of riding bikes in the harshest of conditions.
What makes this ride so unusual is that we're riding, regardless of the conditions.  Overland has hosted a number of rides like this over the years. We show up and enjoy whatever weather Dame Nature presents to us. Sometimes it's two feet of snow; sometimes it's slush; sometimes it's just cold. Whatever is under our wheels is what we ride.
Fortunately, one of the many aspects that makes the Wintertide Ride different from our typical winter ride is that we're providing breakfast, lunch, dinner, and food along the route. We're also providing a warm fire and rustic shelter at a few points along the way; you'll have multiple opportunities to warm up and dry out throughout the day. And, of course, we have a support vehicle that will be well heated if you need it.  Test your limits in a safe environment.
What's Included with Registration
Too much food: Breakfast, lunch, and dinner. Large all. And lots of trail foods and warm drinks.
Full vehicle support along the entire route.
Multiple warm wood fire stops along the route. A chance to warm up, dry out, and re-energize.
Custom handmade Overland Base Camp neck warmer. This merino wool piece has a $45 value and will be your good friend through all kinds of harsh winter weather.
GPX files of the routes.
Motivation to ride in the challenging season. Ride to train and ride for fun. Winter riding can be the funnest riding of the year.
An opportunity to test your limits and learn something about yourself. Do it all in a safe and supportive environment.
Ride Details
Distance: We have three options, all of which depart from the same wood fire and return to the same point for a hearty meal:
The Hyperborean Haul: 90-miles
The Tipping Point: 60-miles
Snowball Run: 45-miles